New biographies about Mighty Women for inspiration during Women's History Month and throughout the year!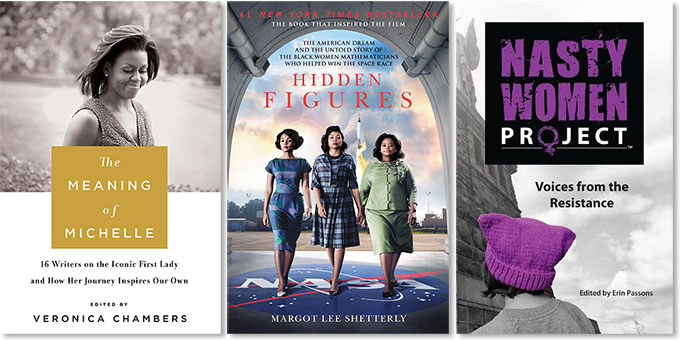 On A Mighty Girl, we feature thousands of books for children and teens about smart, confident, and courageous girls and women, but we are also often asked for reading recommendations for adults about inspiring women of the past and present. To that end, in this blog post, we're sharing 55 of our favorite biographies for older teen and adult readers about Mighty Women that were published in 2016 and 2017.
Among these titles are insightful introductions to oft-neglected female scientists, gripping tales about heroism during wartime, and thoughtful reflections on the quest for women's rights. Since A Mighty Girl's website does not have a book section for adult readers, you won't find these recommendations on our site; however, we've included links below to Amazon so you can learn more or order individual titles.
So whether you're looking for a good book to delve into during Women's History Month or any time of year, these women's stories are sure to inspire!
Continue reading →