Six downloadable posters celebrating women in science for the March for Science!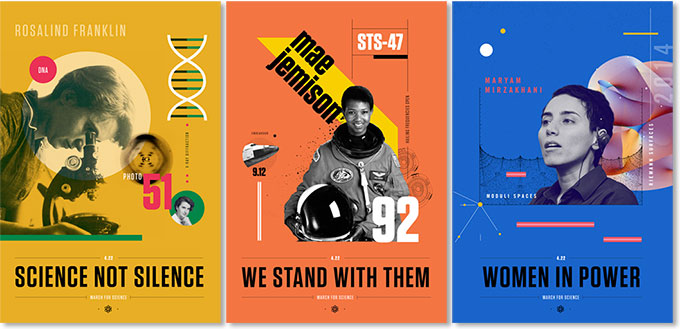 Designer Amanda Phingbodhipakkiya has created a series of incredible posters celebrating women in science to connect the Women's March to the March for Science. The six posters featured here, which are free to download, are part of her new Beyond Curie design project. Amanda, a science-trained designer who wanted to find a way to support women in science through design, has also launched a Kickstarter campaign to fund the creation of a 32-poster series that connects each woman's image with her research in a unique collage illustration. She's also donating all proceeds raised, beyond production costs, to the Association for Women in Science. To support her Kickstarter, which runs through March 14, visit the Beyond Curie: Celebrating Badass Women in Science Kickstarter page.
To introduce kids to more inspiring female scientists from throughout history, you can find many books for children and teens in our blog post, Celebrating Science: 50 Books to Inspire Science-Loving Mighty Girls.
March for Science Posters
All posters are licensed under the Creative Commons Attribution-NonCommercial-ShareAlike CC BY-NC-SA license.