By Katherine Handcock, A Mighty Girl Communications Specialist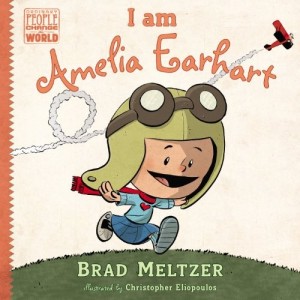 In our new Mighty Careers series, we celebrate careers that your Mighty Girl may be dreaming of pursuing one day. In each blog, we'll profile a career role model and provide recommendations for books, toys, clothing, and even room decor to help inspire your Mighty Girl. Whether she's three or thirteen, there will be resources to help her learn more about her dream job, imagine herself living it, and let the world know what she hopes to be when she grows up.
This post is dedicated to all the Mighty Girls who dream of taking to the skies and all of the trailblazing women pilots who have come before them! Currently, with women accounting for only 6% of licensed pilots, we are still very much in the minority but we're betting this next generation of Mighty Girls is going to change that.
If your Mighty Girl can't wait for the day she gets to lay her hand on the controls of a real airplane or you'd like to encourage her interest, this post provides recommendations for girl-empowering books, toys, clothing, and room decor that celebrate a love of flight. So put your seat backs and tray tables in their upright and locked position, and prepare for takeoff! With a determined Mighty Girl at the helm, she's sure to soar to great heights.
To read the first two posts in our new Mighty Careers series, check out: I Want To Be An Astronaut! and I Want To Be A Wildlife Biologist!. Continue reading → Continue reading