A Mighty Girl's top picks of books starring autistic girls and guides for autistic girls and their parents.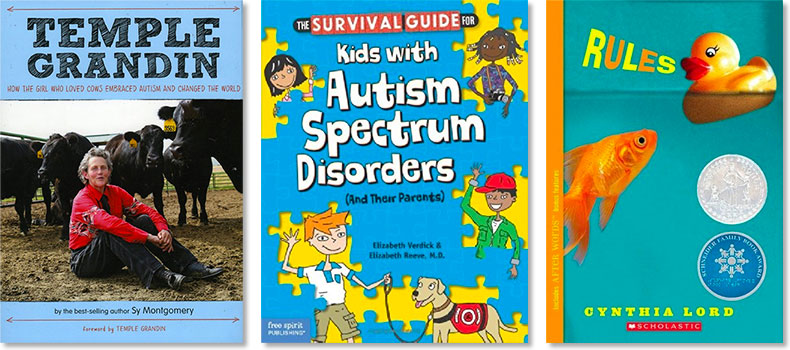 For the first time in a decade, the classic children's television show Sesame Street introduced a new Muppet on the air last spring: an autistic Muppet named Julia. Even five years ago, it would have been almost unthinkable for a character with autism to appear on a mainstream children's television show, especially with the goal of inclusion and acceptance. But while Julia and other characters like her represent a major step forward, autism is still the subject of significant misunderstanding and prejudice. And the problems caused by lack of awareness are often magnified for girls, who are less frequently diagnosed and often show a different pattern of behaviors than autistic boys.
Recent books like In A Different Key: The Story of Autism and NeuroTribes: The Legacy of Autism and the Future of Neurodiversity are helping adults understand that autism represents not just a set of problems to overcome, but a different way of thinking and experiencing the world. But kids, tweens, and teens, who will almost certainly encounter autistic peers during their lives, need to learn the same — so it's particularly important to share stories and resources about girls on the autism spectrum with autistic and neurotypical kids alike!
In this blog post, we've showcased a variety of resources to foster not just awareness, but acceptance of people with autism. From fiction starring autistic characters, to guides for autistic girls, to books that can help parents and educators support and encourage autistic kids to achieve their full potential, these books serve as a reminder that, while autism may be an important part of a person's story, what's more important is for all of us to recognize them as talented, interesting, and unique individuals. Continue reading → Continue reading