A Mighty Girl tribute to Judy Blume in honor of Banned Books Week.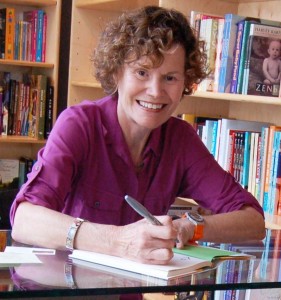 For decades, Mighty Girls have devoured the works of Judy Blume, from Are You There, God? It's Me, Margaret to Forever... to Just As Long As We're Together. Her characters are compelling to readers because they face real issues — issues like puberty, struggles with friends, sexuality, divorce, and bullying. There's even a book, Everything I Needed To Know About Being A Girl I Learned from Judy Blume, which features a collection of essays by twenty-four notable women authors about the impact Judy Blume's novels have had on their lives and writing.
But what many Mighty Girl readers may not know is that the very topics that made Blume's work speak so powerfully to them also made them the subject of frequent challenges and bans. Blume has the dubious distinction of being one of the most banned writers in America. In fact, challenges and bans to her books still happen frequently; as a result, in some towns, it is actually harder for kids to get access to her books now than when they were written.
In the process of defending her books, Blume has emerged as a determined defender of authors' rights to address controversial issues, even in children's and young adult literature — and of children's rights to read them. In honor of Banned Books Week, which runs from September 22 to 28, A Mighty Girl is proud to present this tribute to Blume's efforts to ensure that authors, both present and future, don't have to face censorship as they write for children. Continue reading → Continue reading