15 Trailblazing Female Wartime Heroes Who Belong in the History Books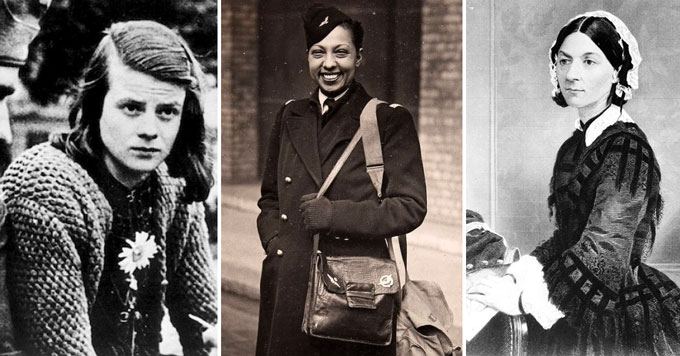 Often, the popular image of women in wartime is worried wives, girlfriends, sisters, and daughters, pining at home for the men they love who are risking their lives on the battlefield. The reality, though, is much different! Women have always made significant contributions to war efforts -- both on the homefront and on the front lines. While women's contributions at home, especially during WWII, have become more widely known, the stories of their heroism on the battlefield are rarely told. In every war there have been women who dared to spy across enemy lines; treat wounded soldiers in the midst of the fighting; report from the front as journalists, and fight shoulder to shoulder with their male peers. And although we don't hear of them often, women also fought for an equally important cause: peace.
In this blog post, we're sharing stories of remarkable women from the Hundred Years' War to World War II. These women were spies, resisters, rescuers, medics, journalists, soldiers, and peacemakers; they risked as much and acted as bravely as their more renowned male counterparts. While a few of these figures were famous in their own times, their stories have faded in the years since, and most were little known or disregarded, even as they committed remarkable acts of heroism. Today, we can finally give them their due -- and marvel at their incredible stories, which prove that truth is often far more exciting than fiction!
If you'd like to learn more about any of the featured women or introduce them to children and teens, after each profile we've shared several reading recommendations for both children and adults, as well as other resources that celebrate these remarkable women.
For more stories of inspiring women, check out the other two blog posts in our Mighty Girl Heroes blog series, Guardians of the Planet: 10 Women Environmentalists You Should Know and Those Who Dared to Discover: 15 Women Scientists You Should Know. Continue reading → Continue reading