A Mighty Girl's top books for children and teens about the refugee experience.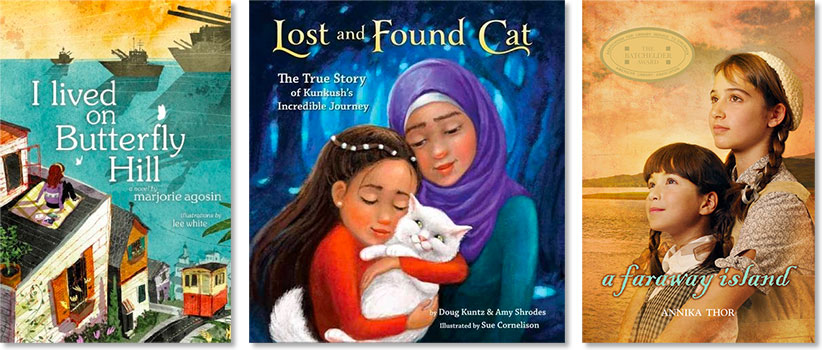 There's no questioning that the world is in the midst of a refugee crisis: over 25 million refugees, half of whom are children, have been driven from their homes due to war or conflict according to UNHCR, the UN Refugee Agency. With so many people in need, it's more crucial than ever to talk about refugees — and explain to our children why standing up for refugees matters.
Of course, this is a challenging topic to discuss with kids, especially since so often refugees are children like themselves. How do you explain why people would be willing to risk so much, and why they are so desperate to escape the places where they live? And how do you teach them what it feels like to uproot yourself and your family and leave behind everything — from personal possessions to the language and culture of your birth — to move to a country hundreds or thousands of miles away?
If you'd like to talk to your kids about the experiences of refugees, there are some excellent books for children and teens starring Mighty Girl characters that can help. From tales of escape from persecution and violence, to accounts of life in a refugee camp, and even stories of what it's like to make a new home in an unfamiliar place, these books are often emotional and poignant, but also full of hope and optimism for the future. Continue reading → Continue reading