From Wi-Fi to Kevlar: Twenty Female Inventors Who Changed the World!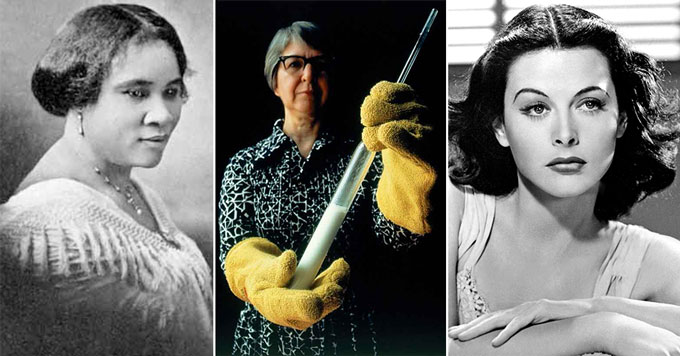 Around the world and across history, innovative women have imagined, developed, tested, and perfected their creations, and yet most of us would be hard pressed to name even a single woman inventor. In fact, women inventors are behind many of the products and technologies used every day! From life rafts to disposable diapers to rocket fuel, women have invented amazing things — but they're also responsible for some of the things we use for day to day life. In fact, if you use GPS on your cell phone, turn on windshield wipers when you drive in the rain, or eat a chocolate chip cookie, you can thank the woman behind them!
In honor of the remarkable women whose breakthroughs have advanced technology and the ease of our day to day lives, we're sharing the stories of twenty ingenious women whose inventions have changed the world. Whether they were scribbling designs two centuries ago or are still working today, these clever creators deserve to have their stories told. We've also included a few stories of modern-day Mighty Girls who have taken up the challenge of becoming the inventors of today — and tomorrow.
If you'd like to learn more about any of the featured women or introduce them to children and teens, where possible we're also sharing reading recommendations for both children and adults, as well as other resources that celebrate these innovative women. Continue reading → Continue reading