A Mighty Girl's top picks of guides for girls in middle & high school -- and their parents!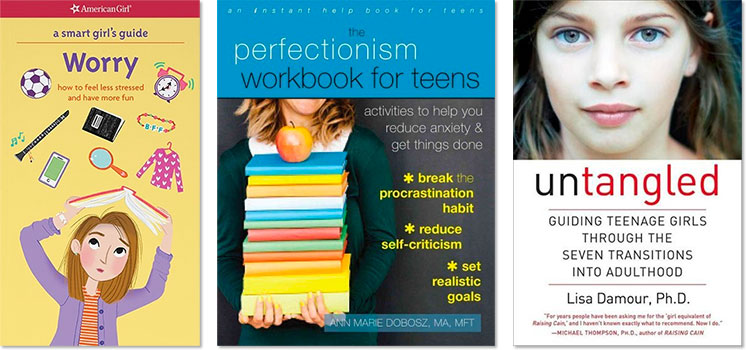 Parents of younger Mighty Girls looking for books about school can find recommendations in our first post in the series: Back-to-School Books About Mighty Girls' Adventures at Elementary School.
Tweens and teens have a lot on their plates: more academic material to learn, increasingly complicated social relationships, busy extracurriculars, and more. On top of that, they have to adjust to their increasing independence and even start thinking about the career direction they'd like to take. Put it all together and it's no wonder that tweens and teens report being stressed out by school!
Fortunately, there are some great books out there to help tweens, teens, and their parents to work through these stresses and make their middle school, high school, or college experience positive and empowering. In this blog post, we're showcasing our favorite guides for tween and teen Mighty Girls, tackling everything from standing up against bullying to building confidence to learning important skills like perseverance and self-direction. We even include some great resources to help your Mighty Girl learn about a wide variety of fascinating careers — maybe one will be the job of her dreams! And for parents, we include a selection of books to help you understand how your relationship dynamic will likely change as she goes from a girl to a grown woman, as well as what she's going through behind her school and bedroom doors.
These years may be a tumultuous time, but they're also an exciting one! We're hoping that these resources will help you and your girls get the most out of the tween and teen years.
Continue reading → Continue reading