Twenty books that explore poverty and hardship in local communities -- and cultivate kids' desire to lend a helping hand to those in need.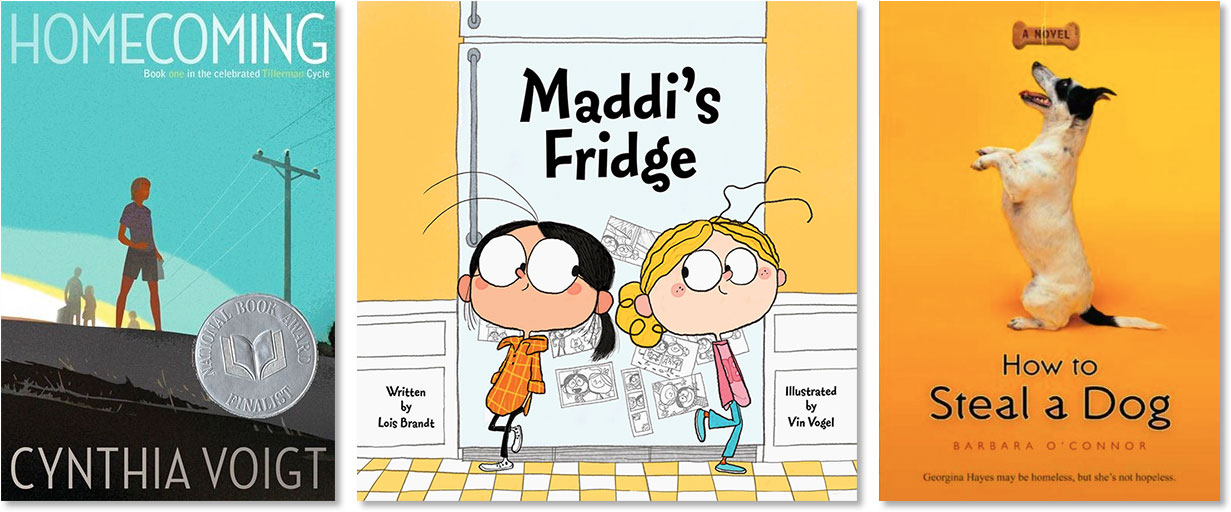 For many kids, poverty and hunger are things from long ago or far away, but the truth is that financial hardship exists in our own communities as well: behind closed doors, many families struggle to provide the necessities. Divisions due to class differences can appear any time — after all, when a new "must-have" toy or clothing brand becomes popular, there are always classmates at school who can't have it. And yet, talking to kids about poverty and class is difficult for many adults because the issues behind these problems seem too complicated or uncomfortable to explain.
Understanding the realities of financial hardship is key to helping kids build empathy for those in need, and thoughtfully written stories can highlight the challenges facing many people in our neighborhoods as well as show how communities can draw together to help. In this blog post, we're sharing our favorite books for young readers that explore different facets of poverty, hardship, and class in modern society. By sharing these books with kids, you can open their eyes to the financial realities facing other kids just like them and help cultivate a desire to reach out a helping hand to those in need.
You can find more books addressing poverty worldwide and throughout history in our Poverty & Hardship section. Continue reading → Continue reading