by Katherine Handcock, A Mighty Girl Senior Research Intern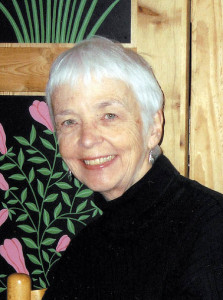 Today we continue our Mighty Girl Creators Series with our latest installment: an interview with esteemed author and illustrator Jeanette Winter. Ms. Winter is the creator of numerous highly regarded picture books, many of which feature the true stories of amazing women.
Ms. Winter loves writing about artists, since her own desire to be one growing up has resulted in a fascination with the artistic process, though she also writes about any story that captures her interest. Her latest book, due for release in the summer of 2013, is Henri's Scissors, the story of Henri Matisse's work in his later life.
On A Mighty Girl's website, we feature several of Winter's books, including the picture book biographies My Name Is Georgia, about artist Georgia O'Keeffe; The Watcher: Jane Goodall's Life with the Chimps; and Wangari's Trees of Peace: A True Story from Africa about Nobel Peace Prize winner Wangari Maathai. Her book The Librarian of Basra: A True Story From Iraq tells the amazing story of Alia Muhammad Baker's rescue of the books during the invasion of Iraq. And Nasreen's Secret School: A True Story from Afghanistan is a testament to the power that reading and books can have to heal even the deepest wounds.
Winter lives in New York City with her husband, painter Roger Winter. You can read more about Winter's life and writing at her Macmillan author page or her Simon and Schuster author page. Continue reading → Continue reading