Our favorite books for children and teens starring adventurous, sword-wielding Mighty Girls!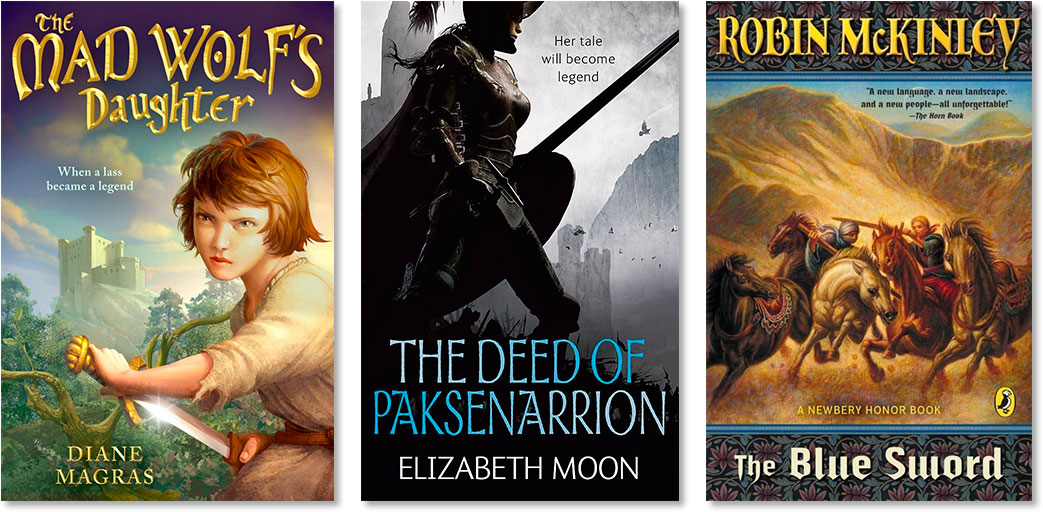 When it's time for the brave young adventurer to pick up a sword and save the day, who says that adventurer has to be a boy? Sword-wielding Mighty Girls make for thrilling, dramatic fiction! If you have a child or teen who loves action, adventure, derring-do -- and a well-honed blade -- then there's sure to be a perfect title for them in our new blog post showcasing our favorite books starring girls and women who are at home with a blade in hand.
In addition to being fun and action-packed, these stories set in times long ago or worlds of fantasy provide a powerful opportunity to talk about stereotyping and sexism in the real world -- after all, the only reason a female adventurer or warrior would be surprising is the influence of our own culture.
So if your child or teen has ever imagined being the brave knight and fighting for the good of the realm, check out these books to give her more fodder for her dreams of action and adventure! For even more tales of daring Mighty Girls -- in real-life and fiction -- visit our Action & Adventure book section. Continue reading → Continue reading