A Mighty Girl's top picks of books about the Holocaust for children and teens in recognition of Holocaust Remembrance Week.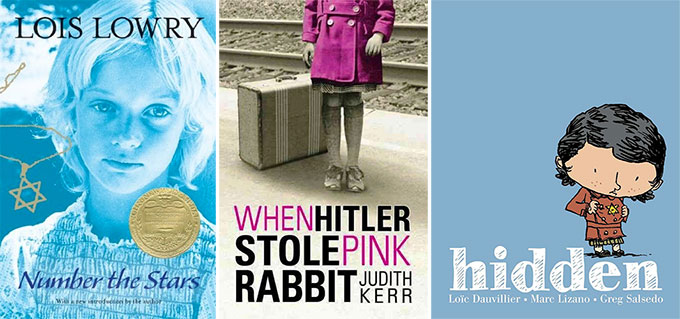 "Silence helps the oppressors." — Leslie Meisels, Hungarian Holocaust survivor
In 2017, April 24 marks Holocaust Remembrance Day: Yom HaShoah in Hebrew. Each year, we take time to remember those who died — and those who survived — during the infamous Nazi regime. It is a difficult topic for any of us, but particularly difficult to discuss with children. How do you talk about something so beyond most children's contemplation in a way that respects the experience of those who lived it?
Here at A Mighty Girl, we are marking Holocaust Remembrance Week with two blog posts. This post will introduce you to books for all ages that talk about the Holocaust from a variety of perspectives. These books range from picture books to novels, memoirs to fiction, but all of them treat this challenging subject with care and dignity. Our follow-up post, Hope in a Hidden Room: A Mighty Girl Salutes Anne Frank, focuses on Anne Frank, whose diary chronicling the emotional life of a girl in the midst of the Holocaust puts a personal face on what can otherwise seem like distant history to a child growing up today. Continue reading → Continue reading