A Mighty Girl's top picks of body image positive books for Mighty Girls of all ages!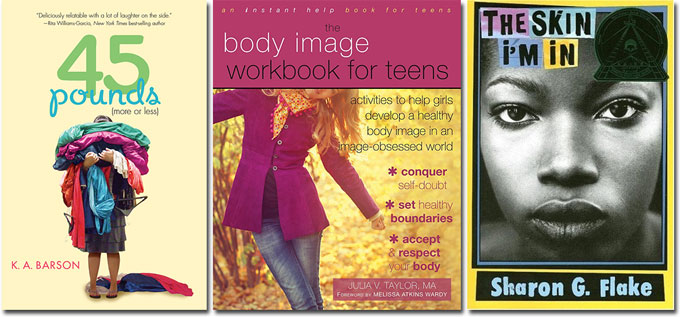 It doesn't take long living or working with girls to realize that body image can be a big problem — and that it can start sooner than you expect. Studies have shown that over 40% of 1st to 3rd grade girls want to be thinner and that girls' self-esteem peaks at the age of 9. Parents and educators often want to help the Mighty Girls in their lives develop a positive body image, but aren't sure where to start.
Fortunately, there are a number of great books that show girls that every body is worth celebrating! From empowering picture books to thought-provoking middle grade and young adult books, these books provide a great starting point to discussions about self-esteem, body image, and self-confidence. We've also included a few books specifically for parents and educators, so that you can help teach girls that they are perfect just the way they are.
Beyond the titles recommended below, you can discover more books for children and teens that address body image issues in our Body Image book section and more resources for parents and educators in our Body Image & Self-Esteem Parenting section. Continue reading → Continue reading