A Mighty Girl's top picks of books about girls and their teachers for Teacher Appreciation Week.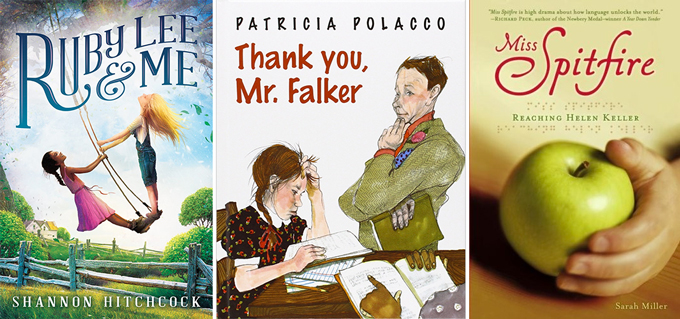 If you think back to your years in school, chances are there will be at least one teacher you will always remember. Maybe he was the one who sat with you and slowly helped you form separate letters into a word; or maybe she was the first one to hear a secret dream and, instead of laughing, started helping you make it a reality. She may have offered a shoulder to cry on when things were going wrong, or maybe he was the one who showed you that you had a talent you wouldn't even have guessed. No matter who it was or when it happened, without that teacher, you would be a different person.
This week's annual observance of Teacher Appreciation Week is a great time to thank the wonderful teachers everywhere who are working with students both young and old. To celebrate teachers, we've showcased twenty of our favorite books about Mighty Girls and the teachers that have such a meaningful impact on their lives. Whether you're sharing them with your Mighty Girl, or presenting an end-of-school gift copy to a special teacher, these books will remind every reader just how much a teacher can do to inspire, encourage, and support the students around them.