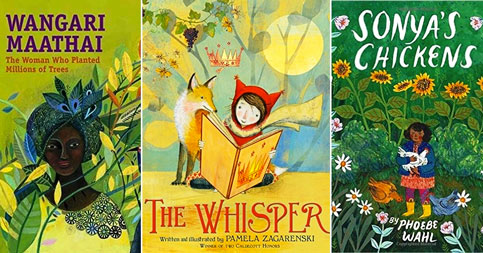 By Katherine Handcock, A Mighty Girl Communications Specialist
2015 has been a fantastic year for new Mighty Girl books! We're thrilled to see so many authors, illustrators, and publishers producing books that celebrating brave, intelligent, creative, and confident girls! In fact, our 2015 Year In Review collection features nearly 200 titles!
In this blog post, we're showcasing many of our favorite 2015 girl-empowering releases for toddlers, preschoolers, and early elementary-aged children, including board books, picture books, and early chapter books. With a wide assortment of books featuring diverse characters, engaging stories, and creative artwork, there's sure to be a title to delight every child!
And if you're looking for a tween or teen, stay tuned, check out our blog post,
Top 2015 Mighty Girl Books for Tweens and Teens, for our favorite new releases for older readers. You can also browse our entire 2015 Year In Review collection for options for all ages. Continue reading → Continue reading