Five books to help mothers & daughters share, learn, and grow together through the tween and teen years.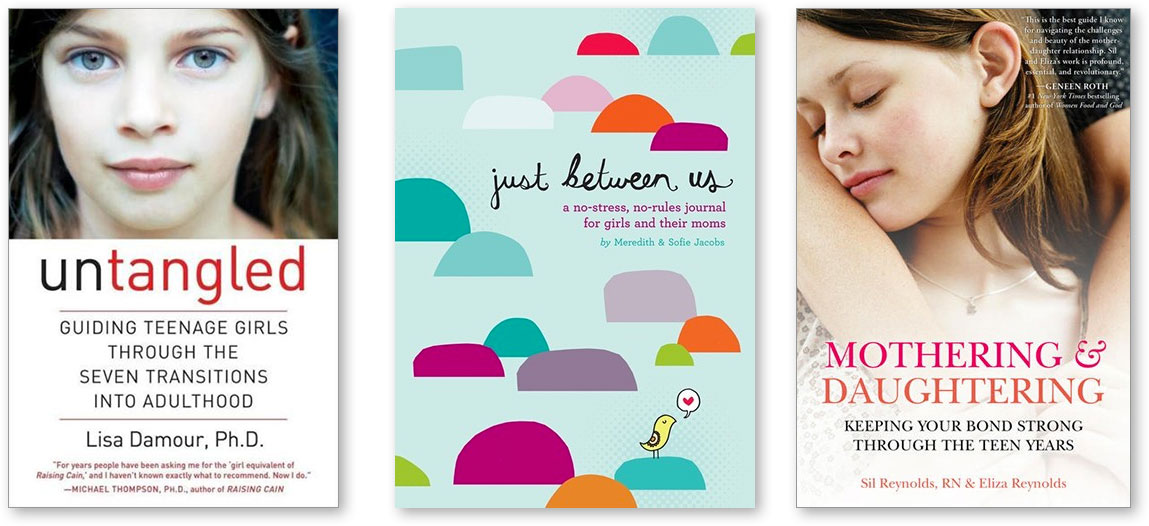 A strong mother-daughter bond can be a very powerful thing! But as girls grow older, especially as they reach their tweens and teens, that bond is often tested as girls increasingly exercise their growing independence. Investing some extra time and attention to this relationship pays big dividends for both of you — after all, you're on this journey together!
With that in mind, we've collected our favorite books to help build strong mother-daughter relationships. Whether you're sharing a journal, finding a fun activity to do together, or discovering a great new book, these titles will help moms and their Mighty Girls deepen their relationship and learn more about one another.
For more books, including many fictional stories, that celebrate the relationship between mother and daughter, check out our blog post Celebrating Mighty Moms & Their Daughters.
To discover our favorite books about parenting Mighty Girl of all ages, visit our blog post, 25 Parenting Books About Raising Mighty Girls — or browse the hundreds of titles in our Parenting section.
Mother / Daughter Bonding Books
Recommended Age: 8 and up
This bestselling guided journal helps moms and daughters establish fun, thought-provoking ways of communicating with each other, especially as daughters enter the often challenging tween and teen years. Meredith and Sophie Jacobs started sharing a journal when Sophie was nine and now they have applied their experiences to creating this fun resource to help other mother and daughters connect in a new way. With its thoughtful writing prompts and intergenerational advice woven throughout, this journal helps promote discussions about friends, school, crushes, and many of the other joys and difficulties faced growing up. There is also plenty of space provided for drawing, list-writing, and free writing on whatever inspires you. There are also journals by these authors to help strengthen the bond between grandmothers and granddaughters, Just Between Us: Grandmother and Granddaughter, and between sisters, Just Between Us: Sisters.
Additional Recommended Resources