A Mighty Girl's top picks of stories starring Mighty Girl witches for children and teens.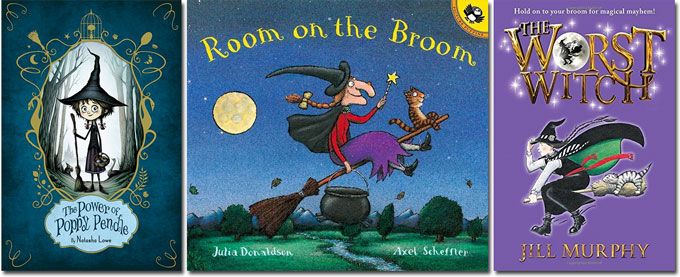 On Halloween night, don't be surprised if you see a broomstick in the sky! Witches are a fixture of the Halloween tradition — and since most witches are depicted as female, there are plenty of stories out there starring Mighty Girl witches. From funny picture books to quirky and suspenseful middle grade novels to creepy young adult titles, there's something here to suit every witch-loving reader.
For more stories of witches, monsters, and other spooky things to share this Halloween season, check out our special feature on the Top Halloween Mighty Girl Books and Films.
And if you're looking for the perfect witch costume — or a wide selection of costumes on other themes — we feature hundreds of high quality options in our Girl Empowerment Halloween Costume Guide.
Mighty Girl Witch Stories
These ten little witches are full of energy and excitement as they help your little one practice counting to 10! They whirl by rattling skeletons, zip past mummies (who are busy stealing some pumpkin pie!), and even deke to avoid a werewolf's very bad breath. Kids will love the high-flying adventures that these cheerful witches get up to for Halloween. For some added fun, keep your eye out: there's a cat and an owl hiding on every page. It's a fun and colorful celebration of witchy sisterhood.
Additional Recommended Resources