A Mighty Girl's top picks of girl-empowering graphic novels for teens.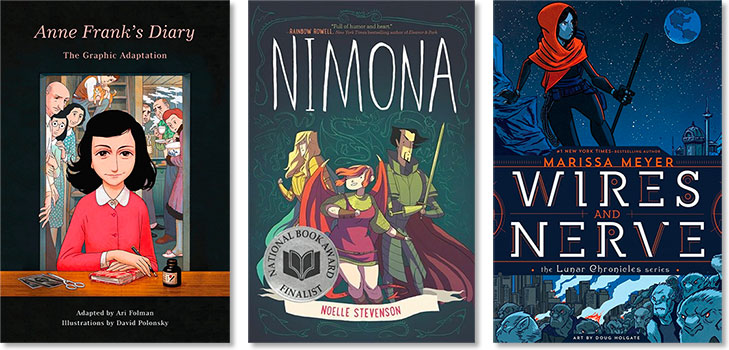 We've already shown how graphic novels for young readers can explore real life issues and take readers on amazing flights of fancy — but, of course, graphic novels are not just for young readers! Graphic novels aimed at teens can tackle even more challenging material, exploring more complex worlds and characters that are more understandable for an older audience.
With that in mind, this blog post showcases graphic novels for teen and adult readers, set in both real-life and fantasy. From exploring the challenges of coming of age for modern teens to tackling difficult social issues such as war, abuse, and addiction, these graphic novels bring greater complexity and depth into the story than titles targeted at younger readers. After all, few things in life are black and white even within a comic strip's panels.
For our full collection of graphic novels for all ages, check out our Top Graphic Novels Starring Mighty Girls.
Mighty Girl Graphic Novels for Teens
Recommended Age: 12 and up
To Kill a Mockingbird, Harper Lee's haunting portrait of race and class, hypocrisy and heroism set in the Deep South of the 1930s, remains of the most beloved and important novels of all time. The story of Scout, Jem, Boo Radley, Atticus Finch, and the small town of Maycomb, Alabama has now been vividly reborn in this beautifully crafted graphic novel. This timeless novel illuminates the complexities of human nature and the depths of the human heart with humor, unwavering honesty, and a tender, nostalgic beauty — its lifetime admirers and new readers alike will be touched by this stunning visual edition.
Additional Resources