A Mighty Girl's top picks of girl-empowering reimaginings of twelve traditional fairy tales from Rapunzel to Cinderella!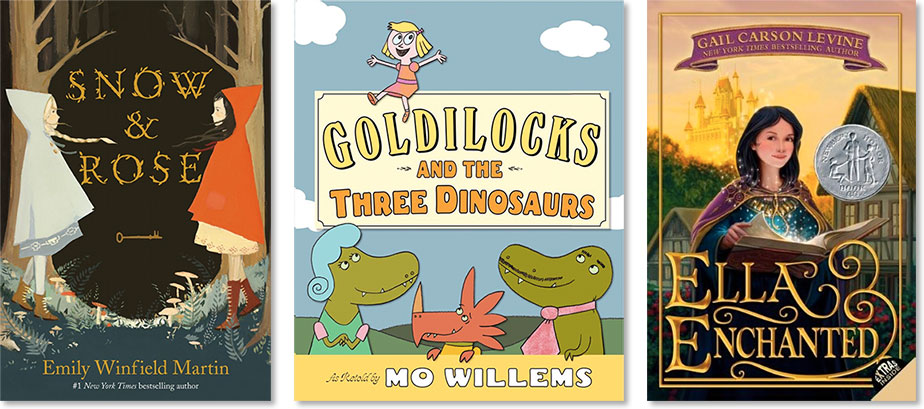 It's a rare person who hasn't heard traditional fairy tales like Cinderella, Sleeping Beauty, Red Riding Hood, and more — in fact, variants of stories like these exist in most world cultures! But one of the most evocative aspects of fairy tales is how they change to suit the times... and in a time when Mighty Girl stories are in great demand, it's no surprise that there are some terrific empowering spins on classic fairy tales!
If you'd like to show your children how familiar themes can be explored in new and different ways, we've collected some of our favorite versions of Mighty Girl fairy tales. Sometimes they're versions from different cultures; sometimes they explore how a story could have happened differently; and sometimes they move the story to a new time — or even into outer space! But every one showcase a daring, clever, and heroic Mighty Girl!
The fairy tales recommended here are only a small fraction of the girl-empowering fairy tales available on A Mighty Girl. For over 150 fairy tales and folktales starring Mighty Girls, visit our Fairy Tales & Folktales book collection.
Cinderella
This retelling transports Cinderella into outer space! Hardworking Cinderella is kept doing menial appliance repairs, but at night, she studies how to build and repair rocket ships. When her family strands her on an empty planet. all Cinderella's fairy godrobot needs to provide are tools; that allows Cinderella to repair a ship, get off the planet, and provide some much needed mechanical assistance to the Prince! She's also smart enough to know she's too young for marriage, opting to take up the post of chief royal mechanic instead. Tinkering kids will love this mechanically-inclined Cinderella.
The Three Little Pigs
Goldilocks and the Three Bears
Sleeping Beauty
Rapunzel
Snow White
The Twelve Dancing Princesses
Jack and the Beanstalk
Baba Yaga
Beauty and the Beast
This fairy tale is unique because one author has written two different versions of the same tale: award-winning fantasy author Robin McKinley wrote one at the beginning of her career, and another twenty years later. For readers, it's a fascinating opportunity to compare both the retelling to the original, and one author's evolving understanding of a story.
The Brave Little Tailor
Red Riding Hood
Fairy tales are deeply meaningful stories, so it's only appropriate that they evolve with the times. Perhaps after reading these, your children will be inspired to create their own reimagining of a traditional tale!
Additional Recommended Resources