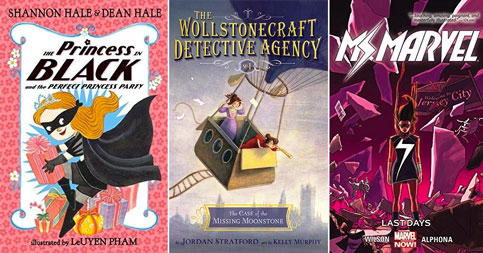 By Katherine Handcock, A Mighty Girl Communications Specialist
When you're looking for a gift for a book lover, the natural choice is a good book! There's nothing more exciting for an avid reader than unwrapping a title they have been dying to read — or discovering an exciting new book they haven't heard of yet.
2015 has been a great year for Mighty Girl book releases so to help you find just the right book to wrap up this holiday, we're sharing fifty of our favorite girl-empowering titles that were released this year. From gorgeously-illustrated picture books to thought-provoking teen fiction, these titles will delight, intrigue, educate, and inspire girls and boys alike!
This post also provides a sneak peek at our upcoming 2015 Mighty Girl Year in Review series, which we'll be releasing at the end of the year. Of course, you can also find many more reading recommendations in our entire collection of nearly 2,500 Mighty Girl books for all ages.
Additional Recommended Resources