A Mighty Girl's top picks of girl-empowering book box sets and collections for children and teens.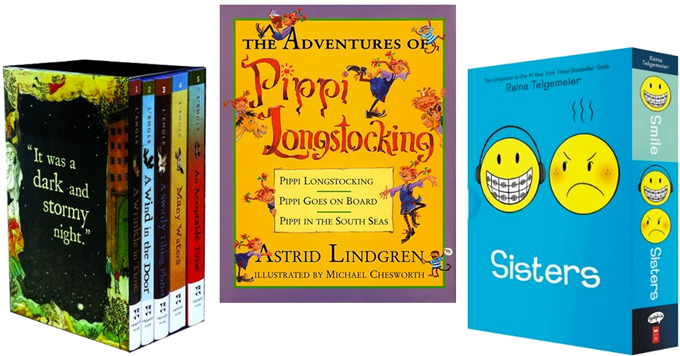 If there's anything a reader loves more than a new book, it's a great new series! A series is an excellent way to encourage kids' interest in reading as they get drawn into a story over several books — and, for those rabid readers, collections let them find out what happens to their favorite new character without having to wait for the next book to be released!
Fortunately, there many book series featuring Mighty Girl characters, and, in this new post, we've highlighted 40 of our favorite girl-empowering collections for both children and teens. We've included a mix of Mighty Girl classics and recent releases — all of which will keep her busily reading to find out what happens next!
If you're looking for more girl-empowering books for children and teens, check out our full book collection of over 2,500 titles. 
Big Sets for Young Children: Picture Book Collections
My First Series: Chapter Book Box Sets
Once kids start reading independently, box sets get to be even more fun — who wants to wait to read the next adventure of a favorite character? These box sets are perfect for younger elementary-aged kids or for kids on the verge of reading, who can start the series as read-alouds and then finish it by reading to Mom or Dad!
The Whole Story: Box Sets for Tweens and Teens
By the time you're buying books for tweens and teens, stories are getting more complex, with themes and characters that carry throughout, often meaning that individual volumes don't stand alone as well as the books for younger girls. That makes box sets an even better option, since the Mighty Girls in your life can now follow the story from start to finish with one collection.