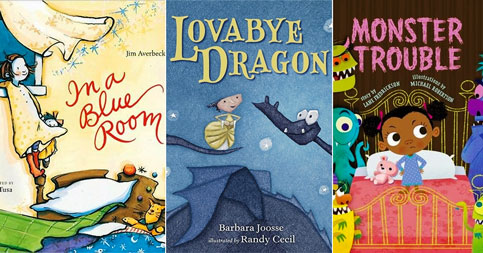 In order to be ready for her daring, adventurous days, your Mighty Girl needs to get a good night's rest! But it can be hard settling down for sleep when there's an exciting world out there to be discovered. Most kids love the chance to curl up and read together with the people they love as a way to wind down before bed. Whether you're reading a book about bedtime, or just one that gets her into a quiet, contemplative mood, bedtime books can make those last few minutes one of the favorite parts of her day — and yours.
To help get your kids ready for bed, we're showcasing 25 of our favorite bedtime books starring Mighty Girls. Hopefully, these stories — ranging from the sweet and fanciful to the clever and funny — will help everyone in the family get a good night's sleep!
If you'd like to find books to read together with older children who have moved beyond picture books, check out the recommendations in our special collection of 150 Read Aloud Books Starring Mighty Girls.
Mighty Girl Books for Bedtime
Leslie Patricelli's charming and cheeky toddler is back! This time, Baby is getting ready for bed... well, sort of. She sneaks in a naked dance before her bath, then gets her teeth and hair brushed and gets comfy in her PJs. Then it's time for a bedtime story — or two ("Again! Again!") — and a song before lights go out. This funny bedtime board book will help establish bedtime routines for little Mighty Girls.
Additional Recommended Resources