A Mighty Girl's top picks of books about girls and their love of animals!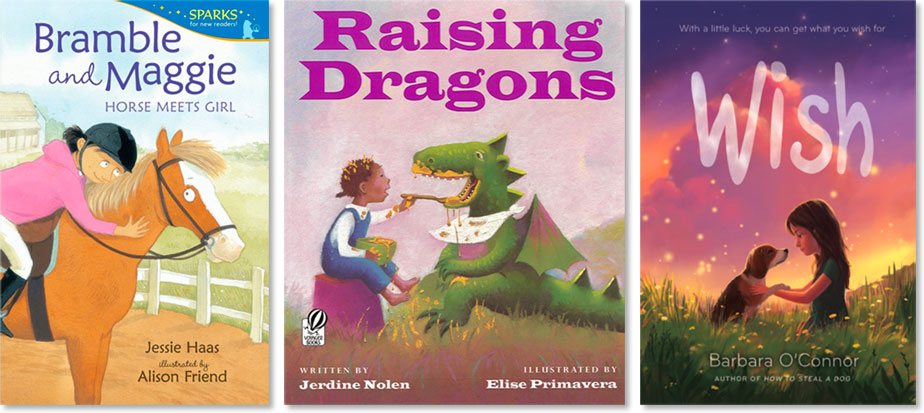 For many Mighty Girls, a beloved animal provides a treasured relationship. And whether an animal is large or small, wild or domesticated or maybe even imaginary, sometimes it's a Mighty Girl who cares for them or even comes to their rescue! If your Mighty Girl is an animal lover, she'll love these stories about fictional Mighty Girls who take care of the other creatures around them.
Animal-Loving Mighty Girl Books
The irrepressible little girl from Please, Baby, Please is back, a little older and with a new responsibility — a puppy! But as anyone who's added a young puppy to their family knows, an undisciplined pup is hard to manage for an adult, let alone a pair of preschoolers. Adults will smile and young readers will laugh at this very loving and true-to-life depiction of the excitement and challenges of caring for an exuberant puppy.
A relationship with an animal can be a very special one for any Mighty Girl! We hope these books will inspire your Mighty Girls — and encourage them to give some extra affection to their animal friends.
Additional Recommended Resources
For more books featuring animals, check out our Animals section, which includes books about Farm Animals, Wild Animals, and Pets.
For pretend play animal and farm toys featuring girls and women, visit our Animal & Farm toy section.
For Mighty Girl stories celebrating the relationship between a girl and her pet, visit our section about Pets in our Relationships section.