Our favorite girl-empowering adventure stories to inspire your own Mighty Girl's adventures!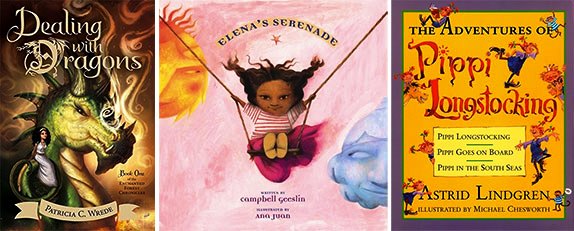 What adventures is your Mighty Girl planning this year? Will she bike to the park by herself, swim for the first time, or learn to ride a horse? Maybe she's going on a trip with the Girl Scouts, or hiking in the woods near her house to find the perfect place to build her secret hideout. Or maybe her imagination will take her on even bigger adventures — into outer space, magic kingdoms, or realms of fantasy. One thing's for sure: an adventurous child's life will never be boring!
To inspire your Mighty Girl to celebrate her adventurous side,  we're showcasing our favorite books featuring daring, courageous Mighty Girl characters on adventures of their own. These stories capture all the thrill and excitement of pushing yourself to do something unexpected and new. They might even inspire you to try a new adventure!
Sal and her mother head out to pick blueberries at the same time as a bear cub and his mama bear head for the other side of the hill. When Sal's mother shoos her away, in hopes that at least a few of the berries they're picking will end up in the bucket rather than Sal's tummy, Sal and the bear cub accidentally trade places! Both will have an adventure following the wrong mother — and getting back to the right one.
So pick a book and follow one of these daring Mighty Girls on an adventure — and then, prepare to head out on your own. Who knows what you will accomplish?
Additional Recommended Resources