Our top picks of books for children and teens starring Mighty Girls who love to read!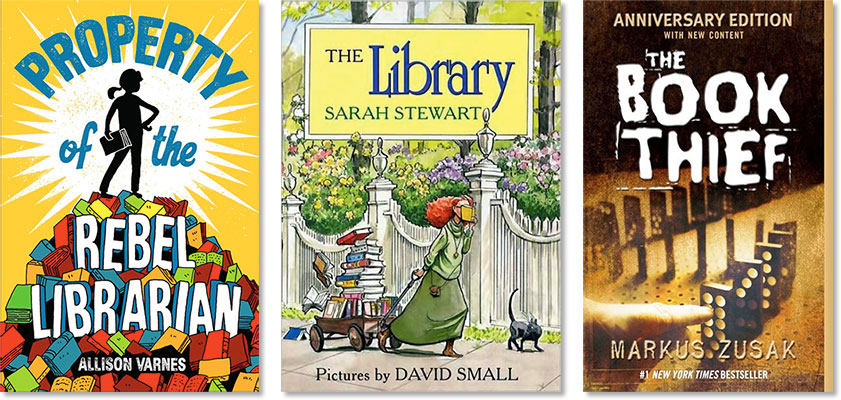 For over 50 years, the United Nations Educational, Scientific, and Cultural Organization has celebrated International Literacy Day. On their Literacy Day web page UNESCO emphasizes why literacy is so important: it is "the foundation of all learning... a human right, a tool of personal empowerment and a means for social and human development."
To mark International Literacy Day, A Mighty Girl has put together a collection of our favorite books about reading, libraries, and literacy featuring Mighty Girl characters. These books celebrate the love of reading, the value that books bring to our lives, and the incredible joy and pride that comes with learning this critical skill — as well as the haven of all book lovers, the local library! Along with numerous recommendations for children and teens, we also highlight a number of books for parents offering tips and strategies to help foster your children's love of reading and information on how to support those children that might be struggling.
Book Lovers: Books, Libraries, and Literacy
Whether these Mighty Girls are just learning to read or are passing on their love of reading to others, each of these books celebrates the joy and connection to others that books can bring.
Special trips to the library are often the spark that starts a love of reading! Tuesdays are library days for Lola and her mother, and every moment is exciting, from packing her backpack with books to return, to storytime and songs, to picking the perfect new story for Mommy to read at night. The simple text and bright illustrations follow this library-loving little girl every step of the way. Fans of Lola can also follow her as she journeys towards being an independent reader in Lola Loves Stories and Lola Reads to Leo.
Raising A Reader: Parenting Books About Literacy
The best way for all of us to show our gratitude for the amazing gift of literacy is to help children develop facility with — and a love for — reading. These books for parents will give you tips and strategies to help make sure that reading will be a family legacy.
Whether your Mighty Girl is a toddler or a teen, spend some time together today and celebrate the amazing gift of literacy. Encourage them to share their love of reading and books with their peers, their community, and beyond. After all, with the help of Mighty kids around the world, hopefully someday illiteracy will be a thing of the past.
Additional Recommended Resources