A Mighty Girl's top picks of books and films starring heroic Irish girls and women.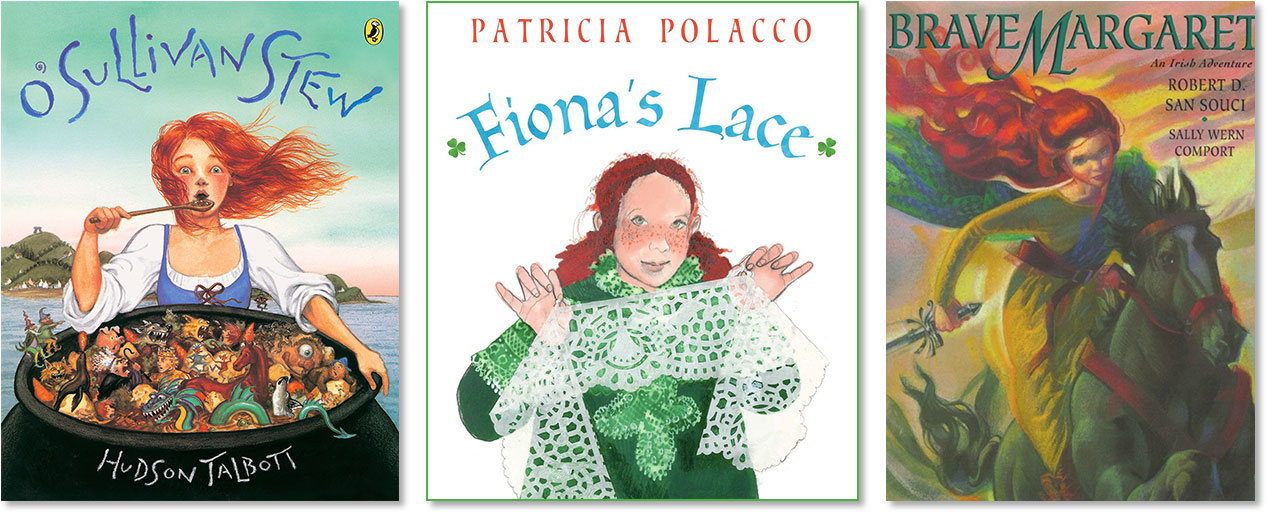 Happy Saint Patrick's Day! If you want to explore this celebration of all things Ireland more deeply than by wearing green, we invite you to peruse A Mighty Girl's selection of resources highlighting Irish culture and folklore. These books and films will give your children a girl-empowering introduction to the vibrant, deep culture that Ireland has to offer — and the place of Mighty women and girls within it.
Irish Art, Music, and Dance
Ireland has a rich artistic and cultural life, most famously in music and dance. Irish stepdancing, in which the upper body is held stationary while the legs perform fast dance steps, has grown enormously popular in North America recently, but its elaborate steps and costumes have been a part of life in Ireland for decades.
Recommended Age: 3 and up
If your Mighty Girl is musical, she can learn to play simple Irish tunes, perfect for dancing to, on a tin whistle — it is easy to play and perfect for carrying with her to catch moments of practice here and there. Clarke is one of the leading tin whistle makers; this one comes in a gift box that includes a fingering chart and five Celtic tunes, including two from Ireland. It's small enough for children as young as 3 to play, making it a terrific first musical instrument as well.
Irish Tales of Mystery and Bravery
Of course, there's another art held dear in Ireland: the art of storytelling. The ability to tell a good tale is a treasured one in Ireland, and folk tales are still shared widely between family and friends. Irish folk tales often capture a sense of mystery and magic — think of the hidden leprechaun, waiting to make you rich if you can only find him, or the secretive selkie who can conceal herself as a human woman. But tales in Ireland also celebrate courage and quick thinking, especially in young heroes and heroines. Unsurprisingly, this means that there are some wonderful Mighty Girl tales inspired by Irish folklore!
Slainte, Eire!
Hopefully this selection of items will help you and your children gain a new appreciation for the beauties and wonders of Ireland's vibrant culture and its Mighty girls and women. We'll end with a traditional Irish blessing — our wish for all A Mighty Girl's supporters:
May love and laughter light your days,
and warm your heart and home.
May good and faithful friends be yours,
wherever you may roam.
May peace and plenty bless your world
with joy that long endures.
May all life's passing seasons
bring the best to you and yours!
Finally, for more Mighty Girl stories from cultures around the world, please visit our Multicultural Fiction book section.