A Mighty Girl's top picks of books and films starring heroic Irish girls and women.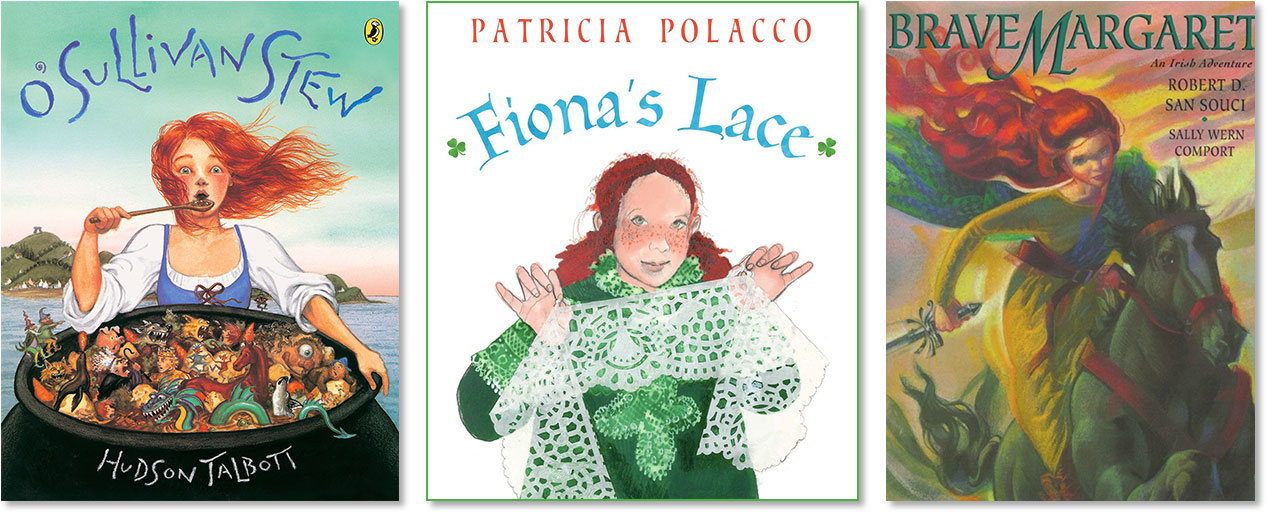 When people talk about St. Patrick's Day with kids, they tend to focus on leprechauns, four-leaf clovers, and wearing green — but there's much more to the Emerald Isle. In fact, clever and courageous Mighty Girls often take center stage in Ireland's culture and history! So rather than focus on pots of gold this St. Patrick's Day, try sharing a few books with kids showcasing the intelligence, courage, and strength of its girls and women. The books and films featured in this blog post will give your children a girl-empowering introduction to the vibrant, deep culture that Ireland has to offer — and the place of Mighty women and girls within it.

Books And Toys Celebrating Irish Mighty Girls
Set during the Irish potato famine — the terrible crisis that resulted in so many Irish immigrants in other nations of the world — this story adds a hint of magic and a clever Mighty Girl! Fiona discovers that the famine is the fault of the Leprechaun King, who has stolen all of Ireland's luck. So she decides that she will win it back — because, while she may not have magic, she has wit and cleverness enough to outsmart any foe! Young readers will love reading how Fiona thinks her way past the Leprechaun King and ensures that he gets his just desserts.
Slainte, Eire!
Hopefully this selection of items will help you and your children gain a new appreciation for the beauties and wonders of Ireland's vibrant culture and its Mighty girls and women. We'll end with a traditional Irish blessing — our wish for all A Mighty Girl's supporters:
May love and laughter light your days,
and warm your heart and home.
May good and faithful friends be yours,
wherever you may roam.
May peace and plenty bless your world
with joy that long endures.
May all life's passing seasons
bring the best to you and yours!
Finally, for more Mighty Girl stories from cultures around the world, please visit our Multicultural Fiction book section.