Our top picks of Mighty Girl fantasy adventure series for tweens and teens who loved the Harry Potter books.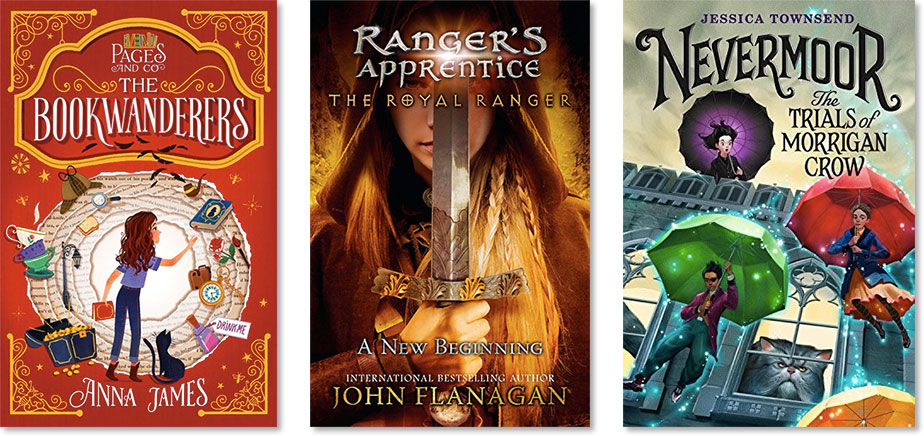 It's no wonder that so many kids — and adults — love the Harry Potter series: an epic struggle between good and evil, a world full of magic, fantasy, and adventure, and a powerful coming of age story make a captivating combination! However, while Hermione Granger, Luna Lovegood, Ginny Weasley, and other strong female characters populate the Harry Potter universe, many girls would love to read a similarly thrilling book or series with a girl at the heart of the story.
Fortunately, there are many great fantasy adventure books starring Mighty Girls out there to choose from! These books include the same elements that make Harry Potter so fascinating and fun to read but bring female characters to the forefront, where their courage, intelligence, and strength can really shine. Whether they're solving mysteries, defeating the minions of evil, or saving the people they love, these daring Mighty Girls are sure to inspire readers of all ages!
For more stories for all ages starring adventurous Mighty Girls, visit our Action & Adventure Collection. For more Mighty Girl fantasy stories, check out our Fantasy & Science Fiction Collection.
Fantasy Adventure Series Starring Mighty Girls
Princess Magnolia is perfectly princessy in every way, but when the monster alarm rings, she ducks into her closet and changes into the mysterious Princess In Black! The Princess In Black is ready to tackle any monster problem but while she's doing that, she has to make sure that she protects her secret identity... from the public, from nosy duchesses, and even from her closest princess friends. Of course, sometimes it's easier to fight your monster battles with a little help! This fun early chapter book series, packed with full-color illustrations, is full of excitement and adventure for emerging readers. For more of Magnolia's adventures, visit our The Princess in Black Collection.
Buy:
The Book Depository
(Unavailable)
The Book Depository
(Unavailable)
Additional Recommended Resources