A Mighty Girl's top picks of picture books about girls who love to dance!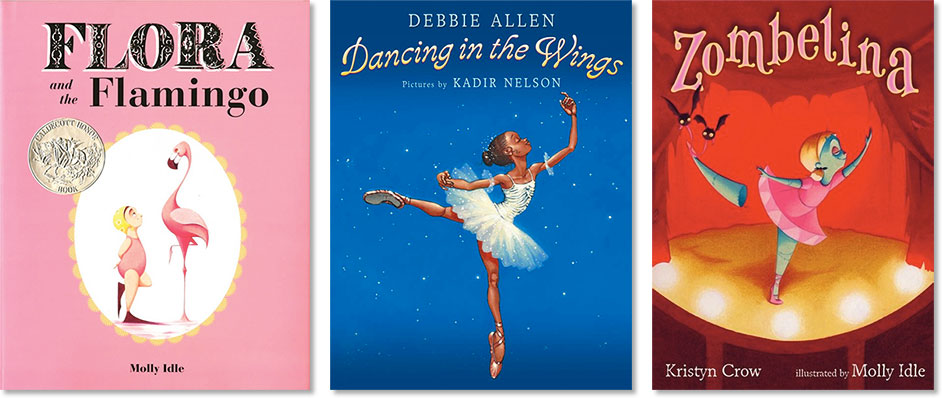 For many Mighty Girls, nothing is more fun than moving to music! Maybe she takes formal ballet lessons, or maybe she and her family just take joy in putting on their favorite tunes and dancing together for fun. Either way, a love of dance is a great way to get exercise, have fun, and express your creativity!
If you have a child who loves to step, twirl, plie, and more, in this blog post, we've put together a collection of our favorite picture books starring dance-loving Mighty Girls that are sure to inspire and delight dancers of all ages!
For books about real-life women dancers for children and teens, visit our Creative Arts book section.
Mighty Girl Picture Books About Dancers
"Dance, little baby, / move to and fro / Coo and crow, baby, / there you go." Who would have thought a nineteenth-century poem would capture the joy of moving with baby so perfectly? When Mama falls asleep on the sofa, it's an opportunity for Dad and his little girl to have a swooping, twirling dance, just the two of them. This energetic book is perfect for reading aloud... or dancing to!
Additional Recommended Resources