A Mighty Girl's top picks of books for parents on raising a Mighty Girl from the toddler through the teen years.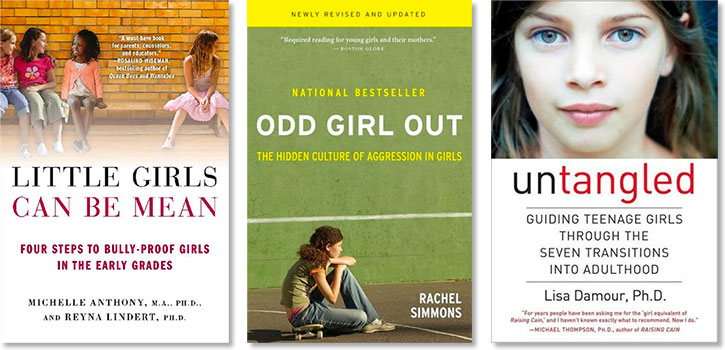 Parenting is always an adventure, but parenting a Mighty Girl can often seem particularly challenging: in a time when girls and their parents receive so many conflicting messages about what it is to be a girl, it's hard to know how to guide them to becoming confident, capable women. From the sexualization of increasingly younger girls to the new world of social media to old problems like bullying in the school yard, there are many challenges to growing up —  and parenting —  in today's world.
A Mighty Girl created our Parenting Collection of over 200 books to provide resources for the parents in our community who want to know how to tackle issues specific to girls, whether they're toddlers or teens. To get you started exploring our collection, we've put together a list of some of our favorite resources for parents of Mighty Girls. These books are informative, interesting, and most importantly provide real-world advice for how to help your girl grow up Mighty.
To view all of our parenting books, as well as subcategories on key issues like Body Image & Self-Esteem, Bullying, Gender Research, and more, visit our Parenting Collection.
Parenting Books About Mighty Girls
Bullying behavior crops up shockingly young — often, kids are already engaging in it by the time they start kindergarten. Michelle Anthony and Reyna Lindert tackle bullying behavior in girls as young as five, focusing on the more common pattern of girl bullying, relational aggression, and provide interactive tips to help girls deal with difficult social situations. They provide a four-step program for parents — observe, connect, guide, and support — to empower their girls to handle these issues in their day to day lives. They even provide guidance for how adults can use the same techniques in their own social interactions. For anyone concerned about social drama in elementary school, this is a must-read.
Additional Recommended Resources