A Mighty Girl's recommendations for books, toys, and activities to inspire a lifelong love of writing and storytelling in kids of all ages.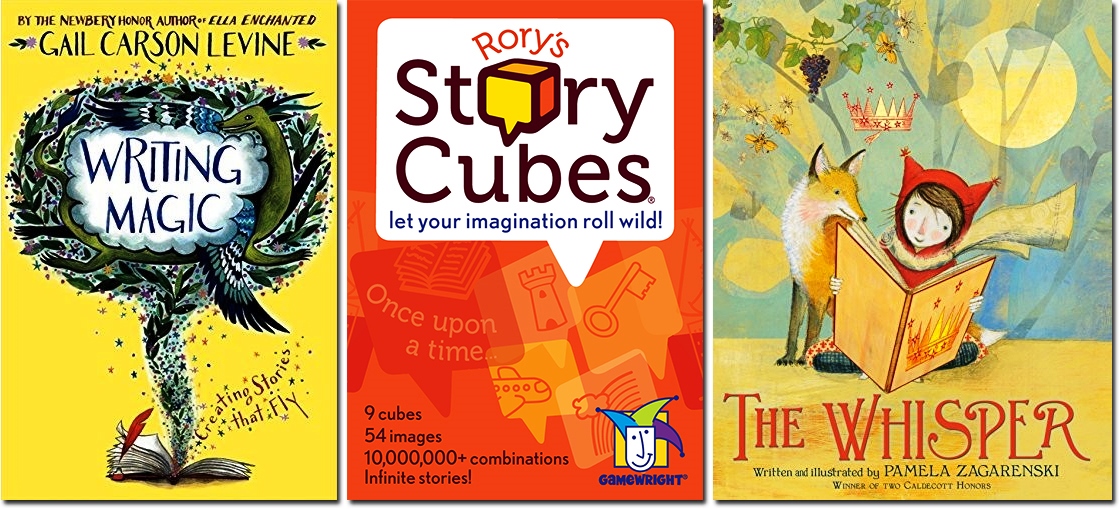 If there's one thing anyone who spends time around young kids knows, it's that they are born storytellers! Children's vivid imaginations and lack of preconceptions make for wild, fascinating, unexpected stories, and during their toddler and preschool years, we encourage them to explore and elaborate on their inventions. And most kids are thrilled when they start learning to write — finally, they have the opportunity to make their vision permanent, and share their ideas whenever they please.
But as kids move through elementary school and beyond, it's all too easy for them to lose their love of writing and storytelling. The scrutiny of teachers and peers can make kids doubt their ability to create a "good" story, and too often writing becomes a chore, rather than a pleasure.
Fortunately, that's not the way things have to end! It is possible to kids to keep their love of telling a good story, and develop it into a lifelong passion — and for some, even a career. This blog post provides a selection of books, toys, and activities for all ages that will get your child's creative writing juices flowing. And who knows? You might find your own fingers itching for paper and pen…
Reading About Writing: Books About Authors and Stories
Books don't just have to be tools for reading development; they can also encourage writing! These books about the elements of stories, and the experience of being an author, will set the stage for a love of writing.
When Penelope spends the night with her Aunt Isabel, the best part is the bedtime story — because instead of reading a book, they make up an exciting story about the adventures of Lady Penelope! What goes into a really good story? Only the best ingredients — a heroine, a hero, excitement, a little romance, and even a villain or two. Mix them up to taste, change them around until they're just right, and you've got a story any child will love! This book is a fun read aloud that provides a lively yarn, elaborate illustrations, and a charming introduction to fiction — all in one.
Playing With Words: Story Prompts and Word Games
There's no better way to get kids storytelling than with a good game! These toys and games aren't just fun; they're great story prompts and a terrific way to keep the fun in creative writing.
Getting It On Paper: Advice From Authors
If your tween or teen is loving writing, she's ready to start reading about how to perfect her craft! These three books for tweens and teens give advice from authors on how to improve your writing, polish your stories, deal with writer's block, and even take the first steps towards publication.
Whether your Mighty Girl wants to see her name in print or just loves to tell a good yarn, these books and toys will encourage her to let her imagination go. After all, you never know where a good story will come from!
Additional Resources