A Mighty Girl's favorite new releases and old time favorites to keep her reading all summer long!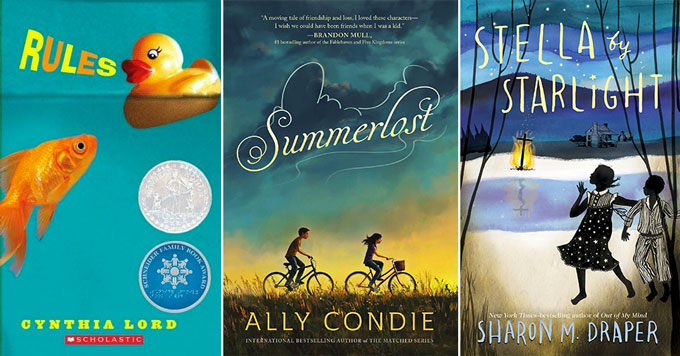 Even if your Mighty Girl is past the stage where reading is a brand-new skill, it's important for her to keep practicing over the summer! Tween readers are ready for increasingly complex books, from unique and original flights of fancy to realistic fiction that addresses some of the more difficult issues around us every day — and the longer length of middle grade books allows kids to become totally absorbed in a really fascinating story.
With that in mind, we've put together a list of forty books suitable for tween readers that will pique their curiosity, get them turning pages for hours, and keep them thinking long after the book is done! These books show middle readers that girls can be the star in a longer story, and explore how the courage, intelligence, and determination of the Mighty Girls in these books help them find their own version of happily every after.
For recommendations books for younger readers, check out the earlier blog posts in our Summer Reading Series: 40 Girl-Empowering Picture Books and 40 Mighty Girl Books for New Readers.
40 Middle Grade Books for Summer Reading
Flory is a night fairy, no taller than an acorn, with a beautiful set of wings like a luna moth... until she loses them in an encounter with a bat. Unable to fly home, Flory suddenly finds herself having to learn how to survive among the daylight creatures in the Giantess' garden! The world may be very big and dangerous, but Flory is fierce and determined, and more than ready to tell silly creatures like Skuggle, her new squirrel friend, what to do. Not all of the garden's residents are willing to bend to her will, though... This magical story features a main character who learns to value a quick wit and compassion as much as bravery in her adventures.
Buy:
Amazon.co.uk
(Unavailable)
Additional Recommended Resources