A Mighty Girl's favorite new releases and old time favorites to keep her reading all summer long!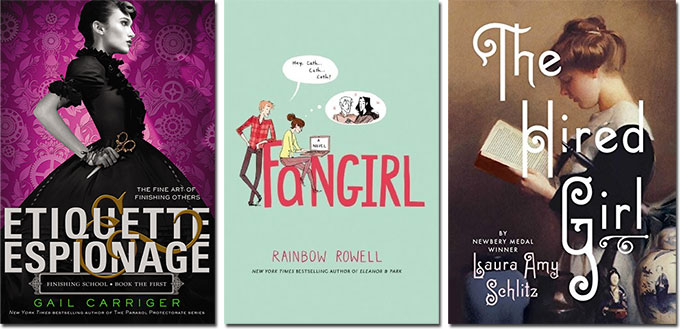 For teens, whose reading skills are solidly established, summer reading isn't about practice; it's about getting to read whatever you want! Teen readers have reached a level of maturity where few topics are off limits, and storylines and characters can be extremely deep and complex. Just like in the real world, heroes have flaws and sometimes there isn't even a resolution — but that just makes the books teens are reading more absorbing and more real.
To keep your teen reading this summer, we've put together a list of forty engrossing young adult novels starring girls and women. From fascinating fiction to intriguing biographies and memoirs, these books will grab your teen's interest until the final word.
For more summer reading suggestions for all ages, make sure to visit our Summer Reading series or browse our entire girl-empowering book collection.
40 Young Adult Books for Summer Reading
Recommended Age: 10 and up
Lyra Belacqua is content to run wild among the scholars of Jodan College, with her daemon familiar always by her side. But the arrival of her fearsome uncle, Lord Asriel, draws her to the heart of a terrible struggle — a struggle born of Gobblers and stolen children, witch clans and armored bears. And as she hurtles toward danger in the cold far North, Lyra never suspects the shocking truth: she alone is destined to win, or to lose, this more-than-mortal battle. The first book of Philip Pullman's His Dark Materials trilogy tackles deep philosophical issues, as well as questions about love, loyalty, and loss. The trilogy has also been reissued with new cover art in the His Dark Materials Boxed Set.
Additional Recommended Resources
For more blogs with summer reading suggestions for all ages, check out the rest of our Summer Reading blog series.
For our full selection of young adult books, visit our Teen Book Collection.
Summer is a great time to start A Mighty Girl book club! For organization tips and reading lists, visit our Book Club page.