A Mighty Girl's top picks of girl-empowering chapter books for young readers.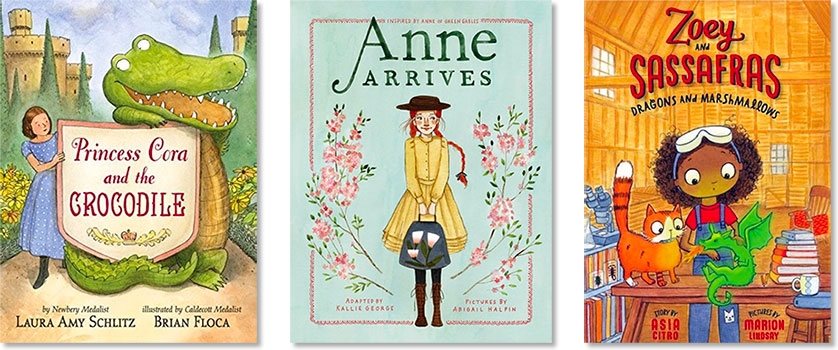 There's little that compares with the amazing moment when a young reader realizes she can read on her own! It's a tremendous accomplishment when a child gets through her own book from cover to cover. The best way to encourage that practice is to fill your young reader's shelves with fun, exciting, and just-challenging-enough books to read, but finding those books — especially girl-empowering titles — can often be difficult. Sometimes you need a leveled reader that suits your child's ability, and sometimes you're looking for the perfect early chapter book. Whatever you're looking for, you want it to be entertaining enough to catch their attention but of sufficient quality to properly exercise their reading skills.
With that in mind, we've showcased a selection of our favorite Mighty Girl chapter books for young readers. These engaging stories range from leveled readers with lots of pictures and short chapters for early readers to true early chapter books for more advanced readers. Kids will love the exciting stories — both fiction and non-fiction — that are just right for their level; parents will love that their kids will be asking for just a few more minutes to read!
Mighty Girl Books for New & Emerging Readers
Young Wonder Woman fans will be thrilled with this all-new Step into Reading level 2 book. Readers will learn about most iconic heroine of all time — her origins, her secret identity, and more — in this reader from the DC Super Friends series. The book features a shiny foil cover and includes a press-out version of Wonder Woman's iconic tiara and bracelets for kids to wear! Fans of this book will also want to check out I Am Wonder Woman for ages 4 to 7. For more books and toys featuring this iconic superhero, visit our Wonder Woman Collection. And Batgirl fans can check out one of her adventures in Brave Batgirl for ages 4 to 6.
Additional Recommended Resources