A Mighty Girl's top picks of girl-empowering graphic novels for children!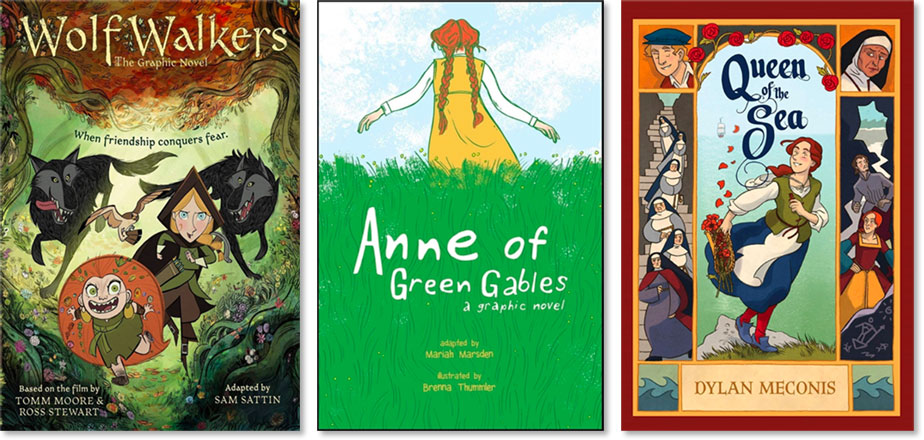 While many people think of graphic novels as "just comic books", the truth is that a good graphic novel doesn't simplify a story: instead, it amplifies it, drawing out details and adding emotional weight. For young or reluctant readers, in particular, a graphic novel format makes it easier to understand more complex stories. In fact, we'd argue that high-quality graphic novels are a key part of any library!
With the growing popularity of this literary form, there's been a tremendous increase in the number of graphic novels published in recent years, including ones for children. To help you discover the best girl-empowering titles, we've showcased our favorite Mighty Girl graphic novels in this blog post. Many of these titles are fantasy driven, while others are grounded in real-life — but no matter the theme, all of the graphic novels featured tell the stories of smart, confident, and courageous Mighty Girls!
For girl-empowering graphic novels for teen and adult readers, check out our blog post, Expanding the Story: Mighty Girl Graphic Novels for Teens. You can also browse our entire collection of over 200 graphic novels for all ages starring girls and women in our special feature on the Top Graphic Novels Starring Mighty Girls.
Mighty Girl Graphic Novels
Years ago, a king and queen wished for children, and their wish was finally granted when an engineer and a gift gave them a wooden robot and a log princess. The pair of siblings were as close as two children could be, and the robot soon learned to wake his sister — who turns into a log every night — with the words "Awake, little log, awake." But when someone mistakes the princess for an ordinary log, the family is separated, and the log robot goes on a quest to find her. Together, the pair will have to take turns dealing with the many obstacles on their journey home. Acclaimed graphic novelist Tom Gauld turned a bedtime story he invented for his own children into a stunning comic-style picture book that is both modern and timeless.