A Mighty Girl's top picks of the best new biographies for children and teens about incredible women from around the world.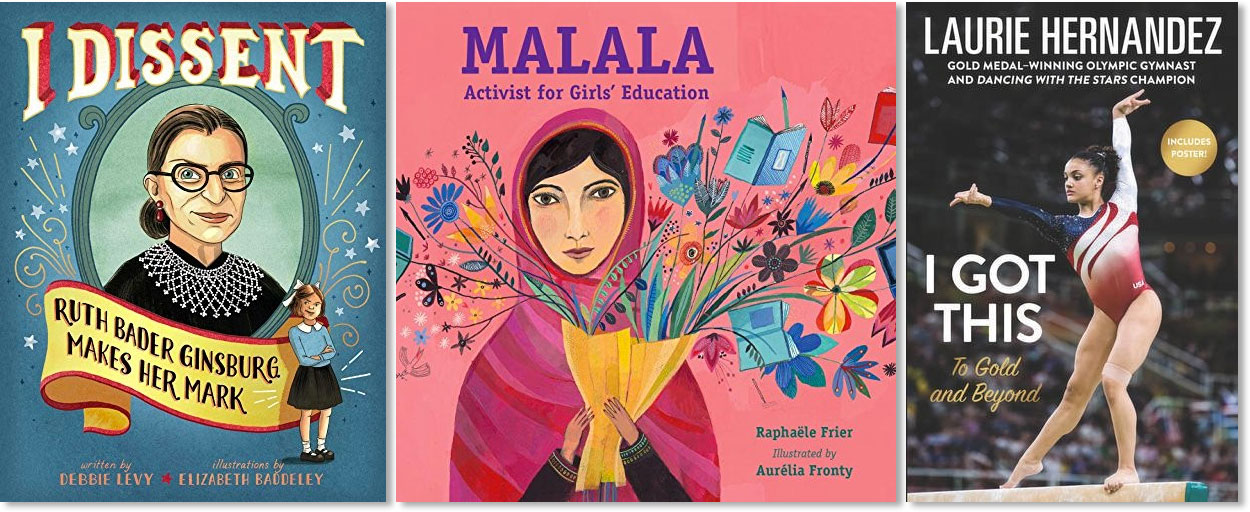 If you flip through a typical history book, you might think, as historian Gerda Lerner once wrote, that "ostensibly one-half the human race is doing everything significant and the other half doesn't exist." Far too often, women's contributions have been neglected in history books and school curriculums — fortunately, there are growing numbers of wonderful books being published for young readers about girls and women who made their mark on history. And, there's no better time to share these stories and make sure that the next generation — girls and boys alike — appreciates the important and diverse roles that women have played in history than during Women's History Month!
With that in mind, in this blog post, we've collected the best biographies on remarkable women that have been published in the past 12 months, since the last Women's History Month. These books for children and teens feature girls and women who excelled in science, politics, the arts, athletics, and other fields. And, they serve as an excellent reminder that women's stories deserve to be told, not just during Women's History Month, but all year long.
For more books of inspiring girls and women from around the world, check out the hundreds of biographies and works of historical fiction in A Mighty Girl's History & Biography Collection.
Biographies of Mighty Women
Additional Recommended Resources