A Mighty Girl's top picks of picture books about trailblazing girls and women throughout history.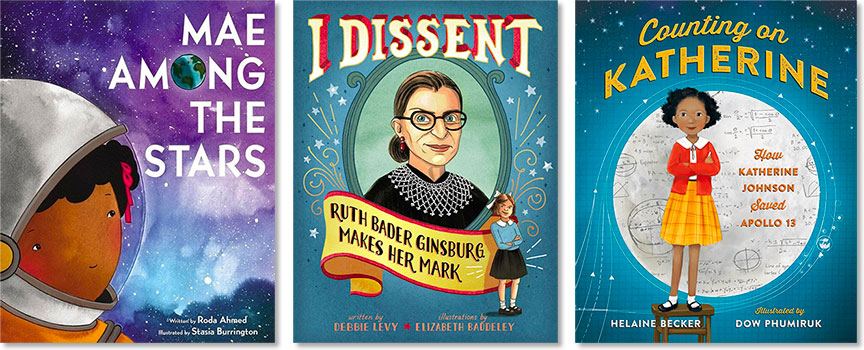 If you flip through a typical history book, you might think, as historian Gerda Lerner once wrote, that "ostensibly one-half the human race is doing everything significant and the other half doesn't exist." Far too often, women's contributions have been neglected in history books and school curriculums — fortunately, there are growing numbers of wonderful books being published for young readers about girls and women who made their mark on history. And, there's no better time to share these stories and make sure that the next generation — girls and boys alike — appreciates the important and diverse roles that women have played in history!
In this blog post, we've collected the best picture book on remarkable girls and women throughout history, ranging from new releases to long-time favorites. These books feature girls and women who excelled in science, politics, the arts, athletics, and other fields. And, they serve as an excellent reminder that girls and women's stories deserve to be told — all year round.
For more inspiring books about real-life girls and women for all ages, visit our Biography & History Collection.
Picture Books About Mighty Girls & Women in History
Who knew that the young girl who carried a stuffed chimpanzee around with her would redefine the meaning of human? In this charming story of Jane Goodall's childhood, readers learn how she first developed her interest in the natural world — as well as her patience when observing animals in their own environment, which she practiced on her family's chickens! This inspirational picture book biography focuses on Goodall's childhood, but includes a picture of Goodall with the chimps at Gombe to show how she realized her dreams. Fans of Goodall will also want to check out The Watcher: Jane Goodall's Life with the Chimps for ages 4 to 8, as well as our Jane Goodall Collection with many titles for all ages.