A Mighty Girl's top picks of girl-empowering books for middle grade readers!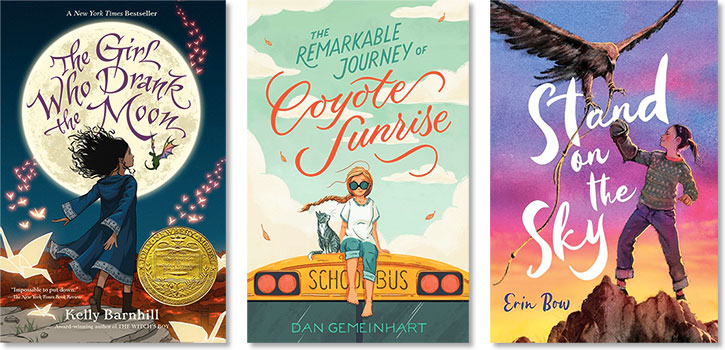 One of the great joys of summer for avid young readers is the opportunity to explore books all on their own! Tweens are ready for intriguing, original, and complex stories, which means that middle grade readers can find titles perfect for them in every genre. And with new titles coming out all the time — many of them starring Mighty Girl characters — there is an ever-growing selection of books to choose from!
Whether your tween is looking for an imaginative fantasy novel or a suspenseful mystery, a hilarious romp or a thrilling story of adventure, the empowering titles in our new blog post will keep her flipping through pages all summer long! Both classic novels and new releases are included, so you can encourage your tween to read a book you remember fondly from your own childhood, or help her discover a new favorite. With a wide range of diverse, courageous, and determined Mighty Girls at the center of the story, your young reader is sure to find a character she loves.
Books starring mighty Girls for tweens
Flory is a night fairy, no taller than an acorn, with a beautiful set of wings like a luna moth... until she loses them in an encounter with a bat. Unable to fly home, Flory suddenly finds herself having to learn how to survive among the daylight creatures in the Giantess' garden! The world may be very big and dangerous, but Flory is fierce and determined, and more than ready to tell others like Skuggle, her new squirrel friend, what to do. Not all of the garden's residents, however, are willing to bend to her demands. Through Flory's personal growth, this magical story offers an important lesson in how skills like compassion, diplomacy, and quick thinking are valuable complements to one's bravery in reaching your goals.