A Mighty Girl's top picks of girl-empowering books for middle grade readers!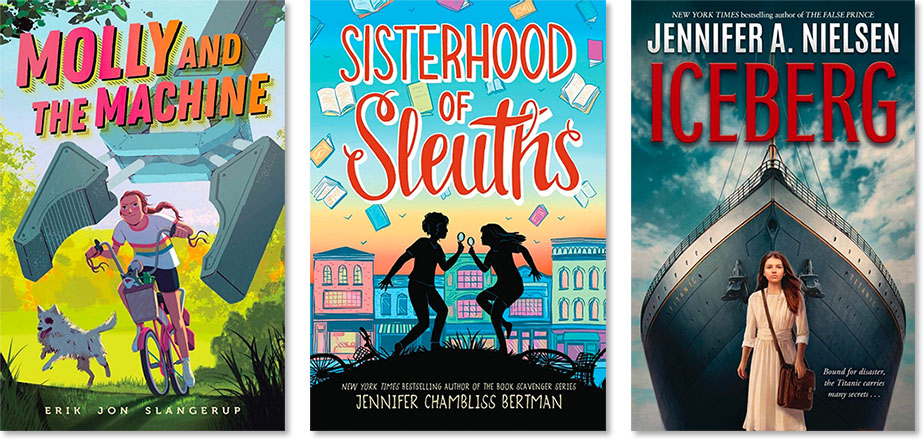 One of the great joys of summer for avid young readers is the opportunity to explore books all on their own! Tweens are ready for intriguing, original, and complex stories, which means that middle grade readers can find titles perfect for them in every genre. And with new titles coming out all the time — many of them starring Mighty Girl characters — there is an ever-growing selection of books to choose from!
Whether your tween is looking for an imaginative fantasy novel or a suspenseful mystery, a hilarious romp or a thrilling story of adventure, the empowering titles in our new blog post will keep her flipping through pages all summer long! Both classic novels and new releases are included, so you can encourage your tween to read a book you remember fondly from your own childhood, or help her discover a new favorite. With a wide range of courageous and determined Mighty Girls at the center of the story, your young reader is sure to find a character she loves.
Books Starring Mighty Girls for Tweens
The world's greatest fourth-grade detective, Moxie McCoy, is on the hunt for the person who's kidnapped the school's beloved mascot... but without her best friend/crime-solving partner, who's moved away, things just don't feel right. So her interrogations now serve a double purpose: searching for clues, and interviewing for a new partner. Nobody quite seems to suit, and Moxie can't solve the case on her own. But when her quiet, tentative, boring little brother Milton proves he's an excellent listener, maybe the pair can form an unexpected alliance. Warm and funny, with clever "debrief" questions that encourage readers to examine Moxie's narrative, this will be a hit with mystery fans. The mystery-solving siblings return in The Real McCoys: Two's A Crowd.