A Mighty Girl's top picks of Wonder Woman-themed books, toys, clothing, and costumes for children and adults.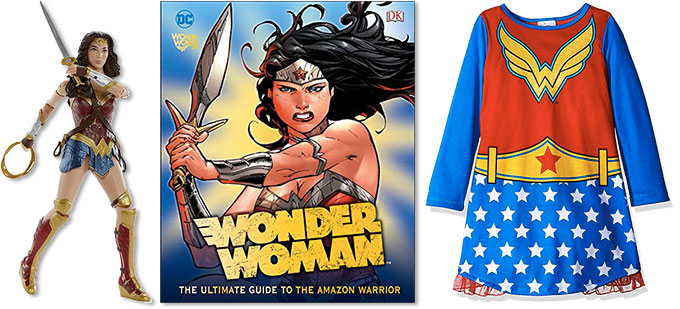 For seventy-five years, Diana of the Amazons — better known to the world as Wonder Woman — has been thrilling fans young and old! The DC superhero has been an icon of feminism, a champion of peace and truth, and an inspiration to girls in particular, presenting them with a strong, powerful female pop culture role model. And with the live-action Wonder Woman movie about to hit theaters, excitement is building — and a whole new generation of Mighty Girls is ready to see their hero on the big screen!
To celebrate Wonder Woman's rise, we've put together a blog post showcasing our favorite Wonder Woman-themed books, toys, costumes, and clothing for both children and adults. No matter your age, there's plenty of ways that you can let your love of Wonder Woman shine!
The Story of A Hero: Books About Wonder Woman
Playing The Hero: Wonder Woman Toys
Dressing The Part: Wonder Woman Costumes
Day-to-Day Hero: Wonder Woman Clothing
Wonder Woman Forever: Other Wonder Woman Gear
Additional Recommended Resources