A Mighty Girl's top picks of Amazon Prime Day Deals for Mighty Girls!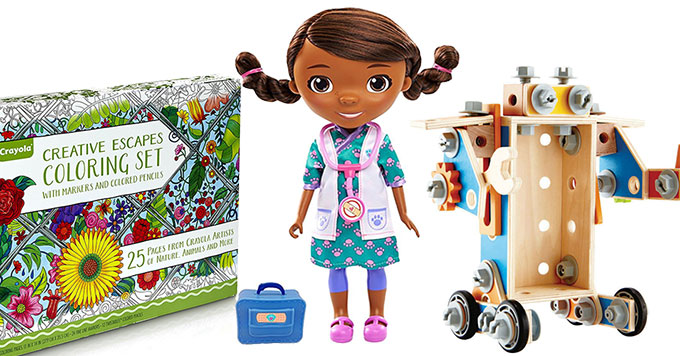 With Amazon offering over 100,000 deals for this year's Prime Day, it can be challenging to find the best deals for the Mighty Girls in your life. To help make it easier, we've sorted through all of the options to find fifty of the most empowering and high quality toys and gear for kids of all ages. From building sets to arts & crafts to pretend-play toys, there's something that every Mighty Girl will love!
As always, you'll need to be an Amazon Prime member to take advantage of the Prime Day deals. You can sign up for a 30-day free trial if you'd like to access the deals featured below.
And, for Prime Day deals for people of all ages, check out the deals in Prime Video, Prime Music, Audible, and Kindle Unlimited.
A Mighty Girl's Top Picks for Prime Day
Prime Day Deal: 20% Off Below Price
Soothe her to sleep with this cuddly friend who plays gentle sounds and projects a starry sky onto the ceiling! This Slumber Buddy from Summer Infant, Inc. can play meditative music or nature sounds, and projects lights in blue, green, amber, or shifting colors. A variety of animals are available and parents can set three different volume levels and a 15, 30, or 45 minute shutoff. It's a sweet, friendly addition to your bedtime routine.