A Mighty Girl's top picks of games for children and teens where you work together to win!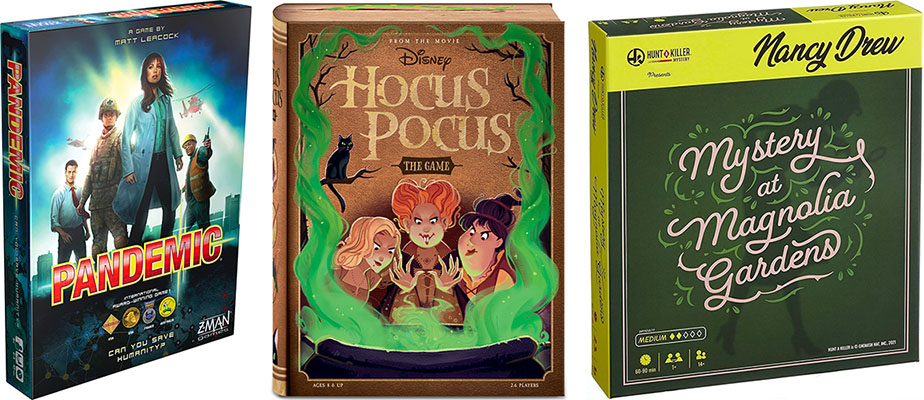 Most people associate board games with competition: players who work against one another in hopes of being the ultimate winner. And while these games can teach important skills — including how to be a good winner or loser — there's one skill they don't teach: cooperation. Working together as a team is an equally important lesson to learn, and it's also a great way to play when you've got a mixed group of different ages and abilities playing together!
Cooperative board games are becoming increasingly common, and they provide a totally different flavor for a family or classroom game session. To introduce you to fun twist on the classic board game, in this blog post, we've featured our favorite cooperative games for all ages! From simple games that encourage preschoolers to cooperate in order to achieve a common goal to complex games in which teens and adults have to strategize together and collaborate to complete a mission, these games do more than provide an evening's entertainment: they create a sense of teamwork and unity that players will love.
For a wide variety of logic and strategy games, single-player games, competitive party games, and more, visit our extensive Games Collection.
Cooperative Games For Mighty Girls
Rescue the Arctic animals with this cooperative game from Djeco that's perfect for a toddler's first game! Four animal characters are on the ice field when the icy bridge begins to break. Your job is to get them all safely home. Roll the die and see how far you can move an animal. If you roll the piece of ice, you have to remove one of the posts under the bridge. Talk over which animal to move, or which post to take out to keep the bridge strong as long as possible. With simple rules and quick gameplay, it's an excellent introduction to cooperative games.