A Mighty Girl's top picks of fantasy novels starring heroic girls and women!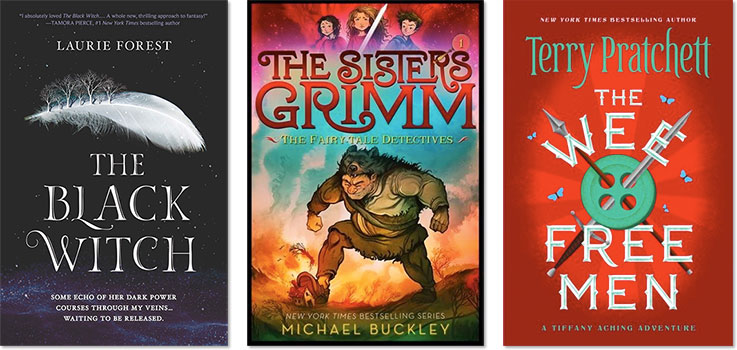 One of the great powers of reading is that you can be transported into imaginary worlds: world where magic is real, where fantastical beasts roam freely, and where your hero may have the chance to save the entire world! Fantasy novels were long considered to be the domain of male protagonists — sword-swinging barbarians and clever wizards — but modern fantasy authors often put their Mighty Girl characters at the center of the story! 
To help you discover the best girl-empowering fantasy books for tweens and teens, in this blog post, we've showcased our favorite fantasy novels starring Mighty Girl characters. From dragon-tamers to magical beings, from daring knights to pirate queens, these Mighty Girls set forth to discover their world, defeat the villains, and save the day. Whatever a reader's taste, we're confident you'll find a title here that will keep her flipping pages to the very end!
To discover more girl-empowering fantasy novels, you can find hundreds of titles in our main Fantasy Collection.
Mighty Girl Fantasy Novels
Miri is the only non-twin in a family of five kids, and there are times she feels downright out of place. Then, she discovers a surprising property of her bedroom in the family's new home, an old farmhouse: somehow, she manages to transport herself back to 1935, where she meets Molly, a girl her own age who desperately needs to escape her abusive life. The two become fast friends, but when Miri accidentally goes back to her own time — without Molly — she has to figure out how to get back to Molly and maybe even end up with the sister she's always wanted. This fast-paced and magical story is sure to delight young readers who have wondered what secrets might lurk in their own home. Fans of this story can follow Miri and Molly in the sequel, Magic in the Mix.