A Mighty Girl's top picks of space-themed toys and books for all ages!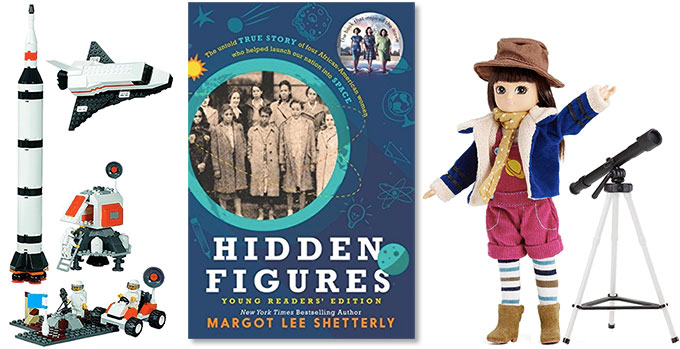 When LEGO's Women of NASA Building Set was released earlier, it sold out within a day. Clearly, there are a lot of Mighty Girls out there who are dreaming of outer space! While the set is now back in stock, there are also plenty of other options to inspire kids who are interested in space, as well as introduce them to trailblazing women of space exploration.
To that end, in our Reach For the Stars blog post, we've showcased a selection of books, toys, and science kits to delight space-loving Mighty Girls from toddlers to teens! In the first half, we feature a range of space-oriented toys and science kits for all ages; while, in the second half, we share books for all ages (including adults) about women of the space program. From the earliest astronomers, to the mathematicians and engineers who helped NASA design and launch their rockets, to the ground-breaking female astronauts who stepped outside our atmosphere, they're sure to show your Mighty Girl that there's no limit to her dreams!
Toys for Space-Loving Mighty Girls
Recommended Age: All ages
Gaze at the wonders of our solar system any time of the day or night with this beautiful globe mobile! Intricately detailed and beautifully balanced, this mobile is soothing to watch for all ages. Whether you're hanging one above the crib for your little one or putting it in a space-themed bedroom to inspire a child or teen for their dreams of space, it's sure to be a fast favorite.
Books about space-loving girls and women
Additional Recommended Resources