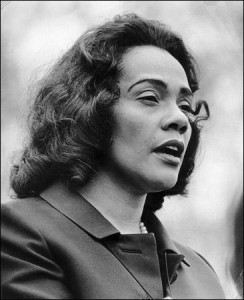 To honor the late civil rights legend Coretta Scott King on the 85th anniversary of her birth today, A Mighty Girl has created a special feature on U.S. civil rights history focused on the contributions of women and girls to the struggle for racial equality.
Long active in civil rights activism, King became an especially prominent leader of the civil rights movement following the assassination of her husband, Martin Luther King, Jr. in 1968. She became one of the leading civil rights figures to unify many justice struggles of the day, including women's rights, world peace, poverty, and LGBT rights.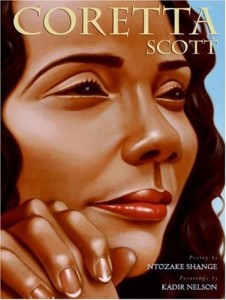 Only a few months after MLK's death, she gave a speech calling on women to "unite and form a solid block of women power to fight the three great evils of racism, poverty and war." Over the past three decades, King worked on a variety of issues ranging from apartheid and nuclear weapons in the 1980s to LGBT rights in the 2000s and continued serving as an advocate for justice until her death in 2006.
For these and other reading selections about the women and girls of the civil rights movement, visit our feature on the Top Mighty Girl Books on Civil Rights History. For such a significant figure, it's unfortunate that there are only a few children's biographies about King's life; however, there are several good choices for younger readers, including a board book for toddlers and a lovely new picture book for children ages 4 to 9 entitled Coretta Scott.
There are also several excellent movies on the civil rights movement, including Ruby Bridges; Selma, Lord, Selma; The Rosa Parks Story; and The Long Walk Home.