A Mighty Girl's top picks of books about girls and their beloved canine companions!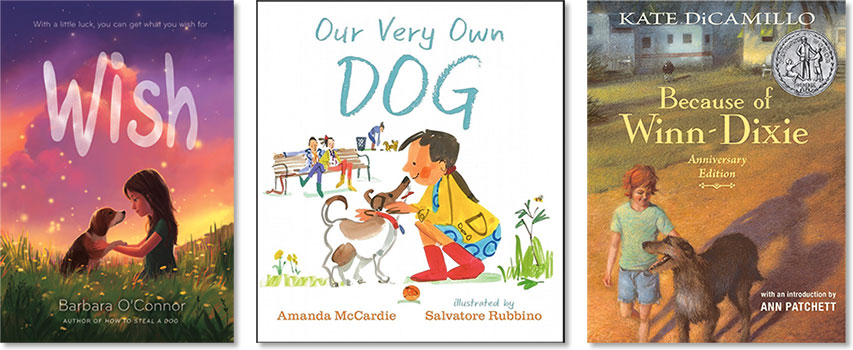 A loyal companion, a good listener, a helper when needed... a dog can be the most faithful companion that a girl ever has! And whether the dog your Mighty Girl loves is a family pet, a library reading buddy, or a neighborhood friend, she'll love reading stories that show her just how special that relationship is.
In honor of National Dog Day, we're sharing our favorite stories about Mighty Girls and their canine companions. These books celebrate all the love that a dog can give to their girl, as well as the power of that connection to push girls and women to do more than they'd ever thought themselves capable of. At the same time, they provide a reminder that your relationship with a pet is a two-way street, and that taking responsibility for a dog means putting in the work necessary to care for your devoted pal! Whether dogs have been a part of her life for years, or she's just discovering how special they can be, there's a book here that she'll love.
Books about Mighty Girls and Their Dogs
The irrepressible little girl from Please, Baby, Please is back, a little older and with a new responsibility — a puppy! But as anyone who's added a young puppy to their family knows, an undisciplined pup is hard to manage for an adult, let alone a pair of preschoolers. Adults will smile and young readers will laugh at this very loving and true-to-life depiction of the excitement and challenges of caring for an exuberant puppy.
Additional Recommended Resources
For more books about the power of a relationship with pets of all varieties, visit our Pet Collection.
For books about Mighty Girl and animals, and stories starring Mighty Girl animals, visit our Animals & Nature section.