"Such a fine, sunny day, and I have to go, but what does my death matter, if through us, thousands of people are awakened and stirred to action?"

"Laws change. Conscience doesn't." — Sophie Scholl
When Sophie Scholl was born to a German family in Forchtenberg on May 9, 1921, nobody could have expected that she would give her life at age 21 for her anti-Nazi resistance work. Scholl was a key member of the White Rose, a student resistance group in Munich, and remains one of Germany's great dissenting heroes of the World War II. Despite that, few people outside of Germany know of her name or of the courage that allowed her to face death rather than give up her belief in what was right.
Today, we're sharing Sophie's story, as well as a selection of books for readers of all ages that explore her heroic story, the White Rose, and her impact on history in more depth. Her bravery and sacrifice is a powerful reminder of the importance of standing up against injustice, hatred, and tyranny.
The Life of Sophie Scholl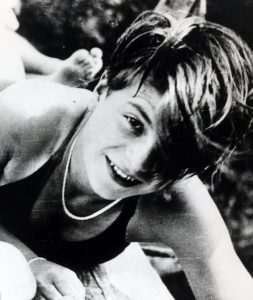 Sophie had a carefree childhood, and at age 12, like most of her classmates, she joined the Bund Deutscher Mädel (League of German Girls), the girls' wing of the Hitler Youth. Her older brother, Hans, also became a member of the boys' division. At first, the two often clashed with their father, an anti-Nazi politician, who once told them: "All I want is for you to walk straight and free through life, even when it's hard."
Gradually, both Sophie and Hans grew skeptical of the Nazi propaganda they heard in the youth groups and at school.  When her brother and several friends were arrested in 1937 for participating in the German Youth Movement, a scouting group that the Nazi party outlawed, Sophie became deeply disillusioned with the party line. After encountering an anti-Nazi sermon by Clemens August Graf von Galen, the Roman Catholic Bishop of Münster, she was so moved by the "theology of conscience" that her disillusionment soon hardened into a determination to resist.
In May 1942, Sophie enrolled in the University of Munich, studying biology and philosophy. Hans was already a medical student there, and introduced her to his friends. The group increasingly became more political, discussing non-violent resistance and what the individual's responsibility was when living in a dictatorship. That year, Sophie's father was sent to prison after he was overheard calling Hitler "the scourge of humanity,"and Sophie herself was forced to work in a metallurgical plant in Ulm over the summer break.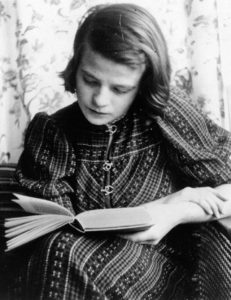 One of their friends, Fritz Hartnagel, was also sent for compulsory service on the Eastern Front. When he returned to Munich, his friends were horrified by his stories, including his learning about the mass killing of Jews and witnessing Soviet POWs being shot in a mass grave. Moved to action, they soon began distributing pamphlets denouncing the Nazis and calling on their fellow Germans to resist Hitler's regime. "We will not be silent," they wrote. "We are your bad conscience. The White Rose will not leave you in peace!"
They called themselves the White Rose to conjure up an image of purity and innocence in the face of evil. Sophie proved an invaluable member of the group. She purchased an illegal typewriter and helped to craft the intellectual and philosophical arguments urging others to find ways to resist the Nazi regime. As a woman, she also played an important role in the distribution of pamphlets  as she was less likely to be randomly stopped and searched by the SS than her male counterparts.
Unfortunately, their identities would not remain hidden for long. While scattering their sixth pamphlet at the University of Munich on February 18, 1943, Sophie and Hans were spotted by a janitor who called the Gestapo. After the siblings were arrested, interrogator Robert Mohr originally believed Sophie was innocent, but once Hans confessed, she also took full responsibility, trying to protect other members of the group. They appeared in the People's Court before Judge Roland Freisler five days later. The defendants were not permitted to give testimony in their defense, so the only statement on record is Sophie's declaration, "Somebody, after all, had to make a start. What we wrote and said is also believed by many others. They just don't dare express themselves as we did."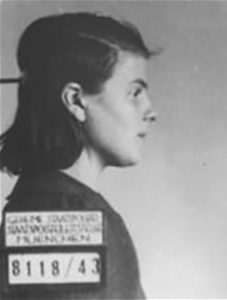 On February 22, 1943, Sophie, Hans, and their friend Christoph Probst, were all found guilty of treason and sentenced to be executed by guillotine. The execution was carried out a mere few hours later, at 5 pm. Prison officials later remarked on Sophie's courage as she walked to her execution; her last words were, "How can we expect righteousness to prevail when there is hardly anyone willing to give himself up individually to a righteous cause? Such a fine, sunny day, and I have to go, but what does my death matter, if through us, thousands of people are awakened and stirred to action?"
After their deaths, a copy of the sixth pamphlet was smuggled out of Germany and delivered to the Allies. It was retitled The Manifesto of the Students of Munich and Allied Forces dropped millions of copies, spreading their words of conscience and calls for resistance across Germany. After the war, verdicts like those against the Scholls were overturned; Germany now considers the White Rose members to be heroes.
Sophie's story has since been told in books and on film, but perhaps the most powerful example of her lasting influence came in 2003, when a German television broadcaster took popular votes to choose the top ten most important Germans of all time. Sophie and her brother came in fourth — but among viewers under forty, they were the first choice. It's a testament to the enduring influence of a woman who refused to ignore her conscience, no matter what the cost.
Books & Films About Sophie Scholl and the White Rose
Recommended Age: 10 and up
In this powerful middle grade book about the White Rose Student Resistance Movement, author Russell Freedman captures the power of a courageous group of young people determined to resist Hitler's regime. Although aspects of the story are sobering — including the arrest, interrogation, and execution of Sophie Scholl and her brother Hans — Freedman handles them with care, not shying away from the realities but conveying an overall tone of defiant, triumphant resistance. As their father tells them after their conviction, "You will go down in history. There is such a thing as justice despite this. I am proud of both of you." Filled with archival photos, Freedman's vivid prose makes the story of these heroic siblings come to life for young readers who will be inspired by Sophie and Hans' courage of conviction.
Additional Recommended Resources