Our top picks of girl-empowering toys for all ages!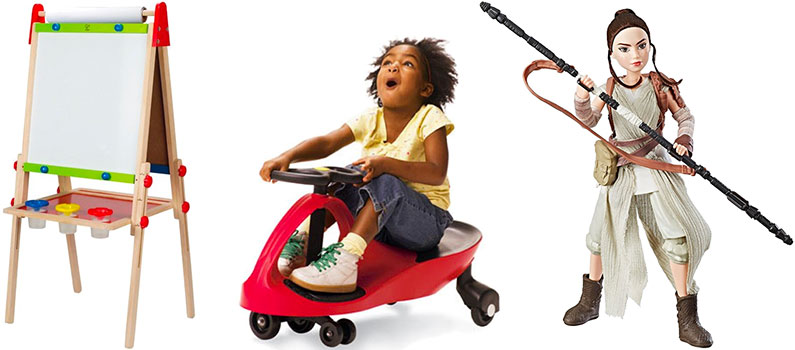 Several times a year, we release special guides for our supporters, including our annual Halloween Costume Guide, Holiday Gift Guide, and Books of the Year. By popular request, this year, we've prepared a special guide for Prime Day 2018 showcasing the best deals for the Mighty Girls in your life.
With Amazon offering over 100,000 deals for this year's Prime Day, it can be challenging to find the best deals for your family. To help make it easier, we've sorted through all of the options to find the most empowering and high quality toys and gear for kids of all ages, babies through teens. From building sets to arts & crafts to pretend-play toys, there's something that every Mighty Girl will love!
If you find the girl-empowering resources that we provide valuable, it's easy to help support our work at no added cost to you. When you purchase toys showcased in this guide (or books or other resources found on our website) via the "Buy from Amazon" links found in the guide and on our blog posts and product pages, we receive a small commission which allows us to continue to provide resources for you as your own Mighty Girl grows. Thank you for your support!
To view our deal round-up, visit A Mighty Girl's Prime Day Deal Guide.