"Emphasize that since catcalling itself is the opposite of polite, there's no need to smile, laugh, or engage in conversation with the harasser."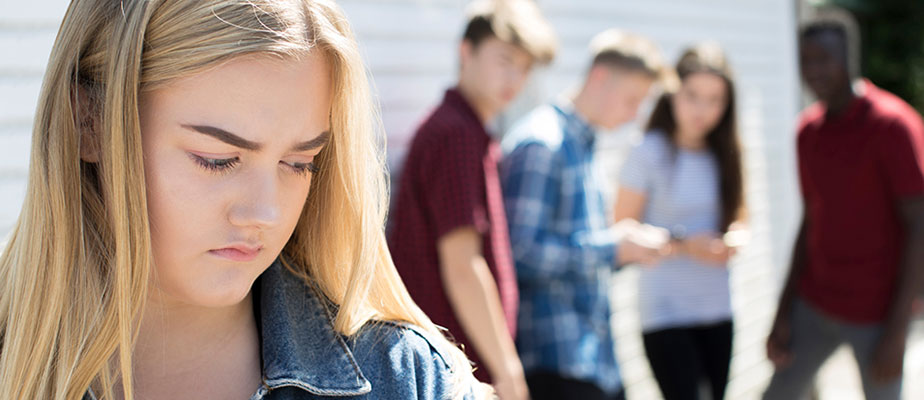 Catcalling and other forms of sexual harassment start much earlier than many people think: a recent study found that 1 in 10 girls have been catcalled before their 11th birthday and a recent study has found that 1 in 6 girls in elementary and secondary school have experienced sexual harassment. And while some people say that girls should just ignore catcalling, Dr. Andrea Bastiani Archibald, the Girl Scouts' Developmental Psychologist, explains that it has detrimental effects on girls, often making them feel unsafe and ashamed of their bodies in public.
Such harassment also "kicks off a domino effect of girls engaging in self-objectifying — feeling overly concerned about how they look, comparing their bodies to those of other girls and women, and even judging other girls based on their looks." It can even affect girls' academic performance: studies show that girls perform less well on tests after being leered at by a male actor posing as a peer. Fortunately, parents can help forestall some of these effects by tackling catcalling and sexual harassment head-on. This article shares Dr. Archibald's top tips for parents on how to help protect and empower their daughters — and fight back against these sexist behaviors.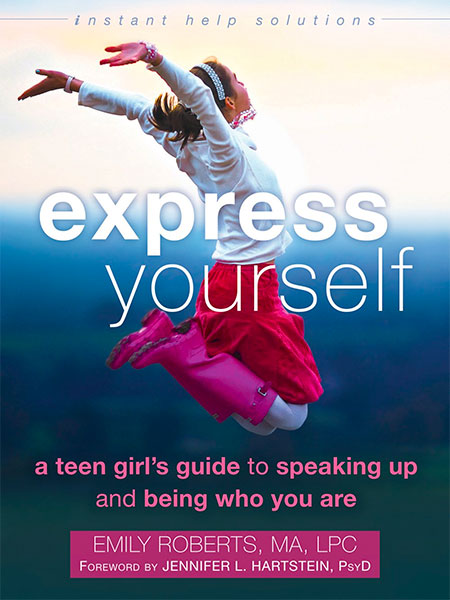 Although many parents think catcalling is a "grown-up topic," the studies show that it's happening to girls early — so it's important to talk to them about it early too, especially since only 2% of girls tell their parents they've been catcalled or harassed. As a result, Archibald asserts, "it's important to start the conversation early — think, third or fourth grade — to let your daughter know it's a topic she should feel comfortable bringing to you."
A great way to start the conversation is by "pointing it out on TV shows, in movies, and in real life. When you witness catcalling or other sexual intimidation (and sadly, you won't have to look hard to find it), raise the interaction to your daughter and tell her why it was inappropriate and unacceptable.... Ask your daughter how she feels about the exchange in question, and whether anything like that has ever happened to her."
To help your daughter handle the situation if she does get catcalled or otherwise harassed, "arm her with what to say and do... Emphasize that since catcalling itself is the opposite of polite, there's no need to smile, laugh, or engage in conversation with the harasser." Instead, she should follow this rule of thumb: "If an adult is making her feel uncomfortable or acting inappropriately, she should get away from that person as soon as possible and immediately tell you or another caring adult about what happened."
It's also critical that you let her know that "no girl or woman is ever 'asking for' or 'doing anything to deserve' an objectifying comment or threats... make sure she knows that unwanted attention in the form of prolonged stares, lewd comments, or touching of any kind without her express consent is never, ever her fault — and not something she should feel ashamed telling you or another adult about."
Equally importantly, parents should tackle sexual harassment as a community issue: "If you have sons or other young men in your life, have conversations about catcalling and sexual harassment with them, too... [and] discuss ways that he can help fight back against the catcalling culture." If catcalling and sexual harassment is an issue in your community, Archibald says that it's time to "take action... While we can't flip a switch and create a harassment-free world for our girls, we do know that ignoring catcalling or laughing it off contributes to a culture where such behavior is seen as normal and even acceptable. Your daughter — and all of us — deserve better than that."
To read more, visit the Girl Scouts website,or browse our recommendations of resources for girls and their parents below.
Resources To Talk About Sexual Harassment and Safety
It's important for kids to understand that bodies have boundaries, and that everyone has a right to their own personal space. Jayneen Sanders, an experienced early years educator, provides simple and familiar scenarios — from giving a hug to pushing to get to the front of a line — to illustrate how "body bubbles" surround everyone and how to figure out when and if it's okay to cross those boundaries. Throughout, she empowers kids to speak up if their body boundaries have been crossed. Notes at the end include suggestions for adults reading the book with kids to further the discussion, building an understanding of respect and consent that will serve them throughout their lives.