The top ten journals for Mighty Girls of all ages!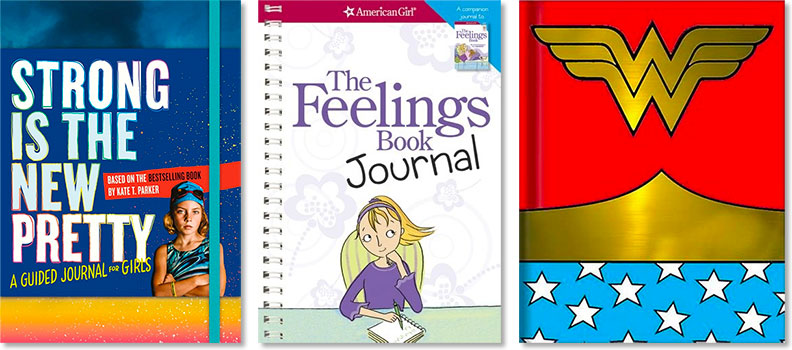 There is something about an empty journal that invites you to dive in: all of those blank pages just waiting to be filled! Whether you're keeping a record of special events in your life, investigating your emotional world, experimenting with writing, or even sharing your innermost thoughts with someone special in your life, journals provide a safe space to experiment, explore, and create. It's no wonder that journaling is such a popular activity — for both kids and adults!
In this blog post, we've featured a selection of our favorite journals for Mighty Girls. These journals provide a wide array of journaling experiences, suitable for everyone from beginners to experience journalers. Some of them provide space to reflect about events in her day-to-day life; others encourage girls to explore their feelings around the physical and emotions changes they are experiencing; and still others are designed to help girls connect to important figures in their lives in a new way. Whichever they choose, we're confident that these journals will help get your Mighty Girl's inspiration flowing!
Inspiring Journals for Mighty Girls
Even the littlest readers enjoy keeping track of the books they've read! With this clever journal, kids tear off perforated corners of the pages to watch the bookworm "eat" his way through the book. Kids can note the title, author, and their rating of each book, as well as whether they read it themselves or it was read to them. It's a great way to build a life-long habit — and love — of reading! Older readers can check out this Reading Journal: For Book Lovers for ages 13 and up.