A Mighty Girl's top picks of new girl-empowering releases for children and teens.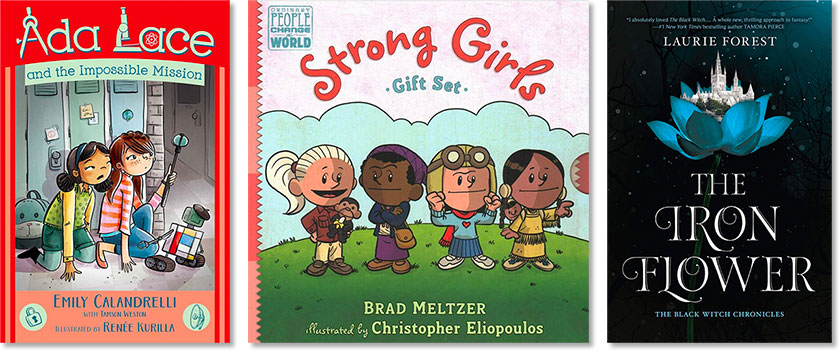 September is always a big month for new book releases, but with so many new titles, it can be challenging to keep track of the best new Mighty Girl books. With gorgeous new picture books, inspiring tales about real-life female role models, new additions to popular chapter book series, and thought-provoking young adult fantasy, there's something new for every lover of girl-empowering literature! And, for even more options, you can find over 3,000 Mighty Girl books for all ages, sortable by recommended reader age and theme, in our main Book Collection.
Mighty Girl September Book Releases
This box set of popular titles from the best-selling Ordinary People Change the World series features four female heroes: Amelia Earhart, Harriet Tubman, Jane Goodall, and Sacagawea. With its first person perspective and fun cartoon illustrations, Meltzer makes history come to life for children while striking a perfect balance between information and inspiration. Each picture book ends with photos, a timeline, a list of additional resources, and an inspiring quote from each groundbreaking woman who changed the world in her own unique way. For another box set from this series featuring books on Amelia Earhart, Rosa Parks, Abraham Lincoln, and Albert Einstein, check out the Ordinary People Change the World Gift Set.